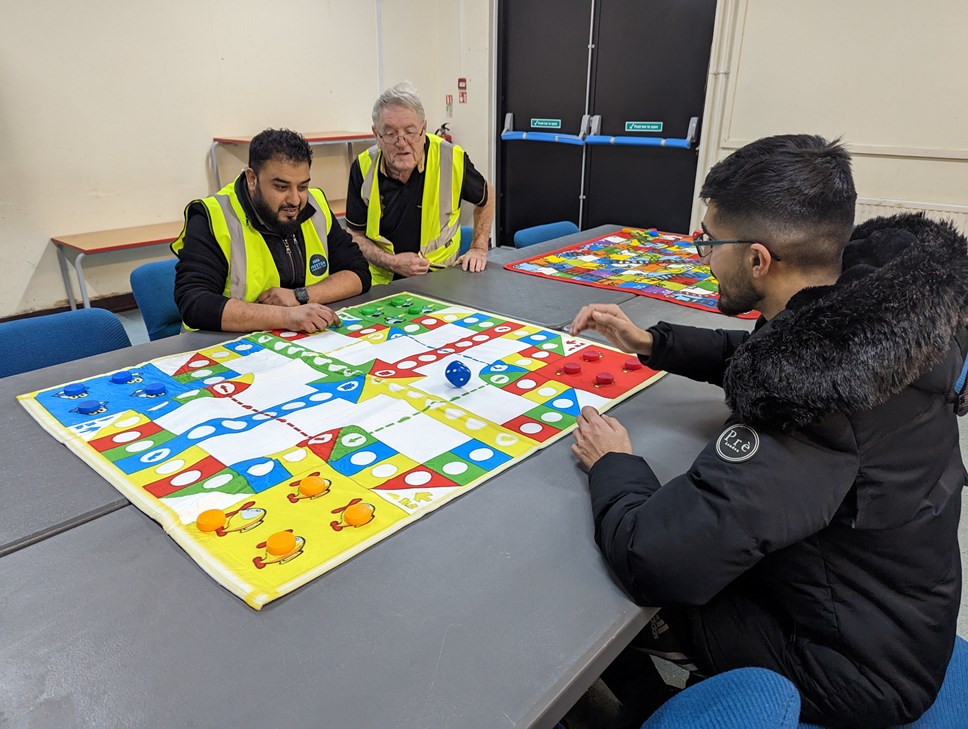 Apply now to the Lancashire warm spaces grant scheme before Friday deadline
Community groups offering warm spaces in Lancashire are being urged to apply for funding to support their offer before the deadline for applications on Friday, March 3.
In November 2022, we launched a small grants scheme to allow organisations in the community to create or improve their warm space offer over the winter.
Since then, we have committed £55,687 to 115 successful applications, supporting warm spaces across all 12 districts.
The types of warm spaces the county council has supported have been wide-ranging, including faith organisations, village halls, food clubs and community cafes.
One organisation that has benefitted from the warm spaces grants scheme is Clitheroe Community Church, one of five local churches that are providing a 'Community Living Room' each weekday afternoon under the 'Love Clitheroe' banner.
They provide free refreshments and a hot lunch, plus a warm space for socialising with games and children's toys. They also provide work-from-home space with free Wi-Fi. There is also an information area to help with signposting to other local services/groups.
In some instances, unused perishable food is offered to attendees at the end of the session to minimise wastage and distribute items that are not provided by the Foodbank.
The Lancashire County Council grant is being used to support the running of the project, which is delivered by volunteers.
Alan Meyer, a volunteer at Clitheroe Community Church, said: "It's been really rewarding to volunteer at the Community Living Room. We've seen lots of new people, but quite a few return each week and have become friends.
"We've had such lovely feedback about the lunches we've served, and also particularly about how much the warmth of the welcome is appreciated in addition to the warm space."
Another group that has benefitted from the grant scheme is The Cornerstone at Lancaster Methodist Church.
Through the development of the warm hub, the Cornerstone has been able to access additional resources to support individuals with hot breakfasts, cooking sessions and access to support services.
Elsewhere, Preston Community Hub recently received funding to support its warm spaces initiative, which will run on Tuesday evenings to help support families with children, providing light refreshments and games during their time.
Community groups are now being encouraged to apply to the Lancashire warm spaces grant scheme before it closes on Friday, March 3.
Grants of up to £500 are available through a simple application process.
The grant scheme is open to organisations in Voluntary, Community, Faith and Social Enterprise (VCFSE) sector, as well as parish and town councils.
County Councillor Michael Green, Lancashire County Council's cabinet member for health and wellbeing, said: "Once again, our communities have pulled together this winter to support people through the rising cost of living.
"The response we've had to the Lancashire warm spaces grants scheme and directory has been hugely positive.
"We still have money available to share with community groups and I strongly encourage organisations to apply.
"The application process is really simple so please apply now before the deadline."
To learn more about Lancashire warm spaces grant scheme and the other cost of living support available, visit: lancashire.gov.uk/costofliving