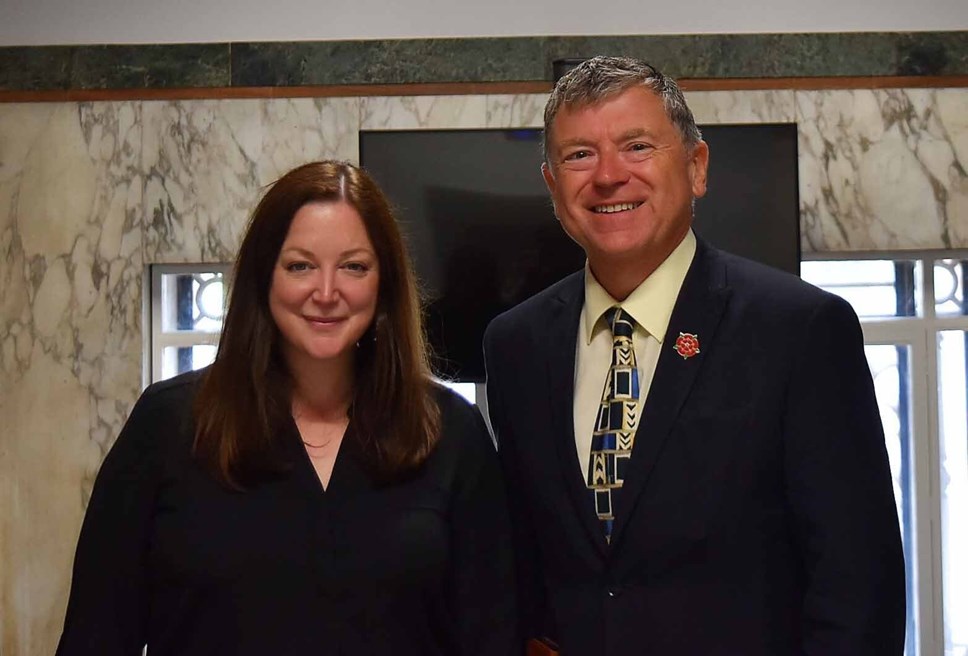 Arts Lancashire announces new County Council funding to support independent arts sector
Arts Lancashire has secured County Council investment to help it expand and build upon its remit to support Lancashire's independent arts sector.
Lancashire County Council's latest budget, which was agreed earlier this year, is seeing a record £900,000 investment into culture and sport in the county.
Launched nine years ago as an advocacy group for the county's arts sector, following significant cuts to arts funding across the county, Arts Lancashire has become the strategic voice for the county's independent arts and culture sector; a sector of 1,255 experienced arts professionals across 255 businesses in Lancashire, including eleven Arts Council England National Portfolio Organisations, two Creative People and Places Projects, a Regional Music Hub, a Rural Touring Network and thousands of freelance artists and producers.
The economic contribution and social impact of the cultural sector to Lancashire is significant. The county's eleven NPOs bring in £6.9 million and strategic funds worth another £1.3 million. Creative People and Places Projects in Blackpool and Blackburn now bring in over £2 million between them, whilst the sector as a whole plays a big part in cultural tourism, which is currently worth £4.25 billion to Lancashire.
Alex O'Toole, Chair of Arts Lancashire, said: "Lancashire County Council's new budget recognises culture and creativity as powerful and galvanising forces that create opportunities for investment and growth, celebrate the county's history and strengths, and connect and support our communities. The work of Arts Lancashire ensures Lancashire's artists and arts organisations are connected to local, regional and national conversations about how the arts are valued and supported.
"We provide opportunities to expand their knowledge and skills, and to input into the discussion, research and policy making that impacts their work and affects their livelihoods. During the last two years of Covid this work has taken on even greater importance.
Lancashire County Council's new investment into Arts Lancashire will ensure that we can continue to provide robust advocacy for the sector and expand our practical support to help build capacity, develop knowledge and skills around new ways of working, and create opportunities for collaboration at every level. It will also underpin efforts to secure further investment from elsewhere in support of Lancashire's significant cultural offer, which will have a pivotal role to play as the county levels-up in line with the rest of the North."
Speaking at Lancashire County Council's budget meeting earlier this year, County Councillor Peter Buckley, Cabinet member for Community and Cultural Services, said: "I have been contemplating the best way that the County Council could sustainably support the cultural sector, in its broadest sense, over the long-term.
"A way that wasn't reliant on single events, or one-off government grants that provide a quick injection of cash but are then not followed up in subsequent years. This budget will provide County backing for cultural and sports projects at a local community level, with the aim of improving people's health, well-being and cultural experience.
"Within this budget, an annually recurring match fund pot of £0.5m will boost culture and sports initiatives across Lancashire. A match-funded scheme will ensure commitment from the groups applying for funds and will help share the resources across a wider area.
"We will expand the County Council's cultural development team to help groups write bids to external funders and to develop all the processes and procedures to get the match fund scheme up and running. We will also work more closely with Lancashire Music Service in developing county-wide programmes, and with Arts Lancashire in supporting the Independent Arts sector."
2020 and 2021 saw Arts Lancashire work in partnership with Arts Council England, Lancashire County Council, Creative Lancashire and Digital Lancashire, and collaborate with a range of other organisations, including the University of Central Lancashire and Clore Leadership alongside many independent arts organisations and artists to undertake research and support artist and organisational development in the wake of Covid.
With the support of the County Council, Arts Lancashire have spent much of the first half of this year delivering bespoke training and bid writing support for 39 Lancashire arts organisations as they prepared their applications to become an Arts Council England National Portfolio Organisation from 2023. 25 of these organisations went on to submit NPO applications in May. The results are expected in October 2022.
Notes to editors
*This news release was originally published by Arts Lancashire