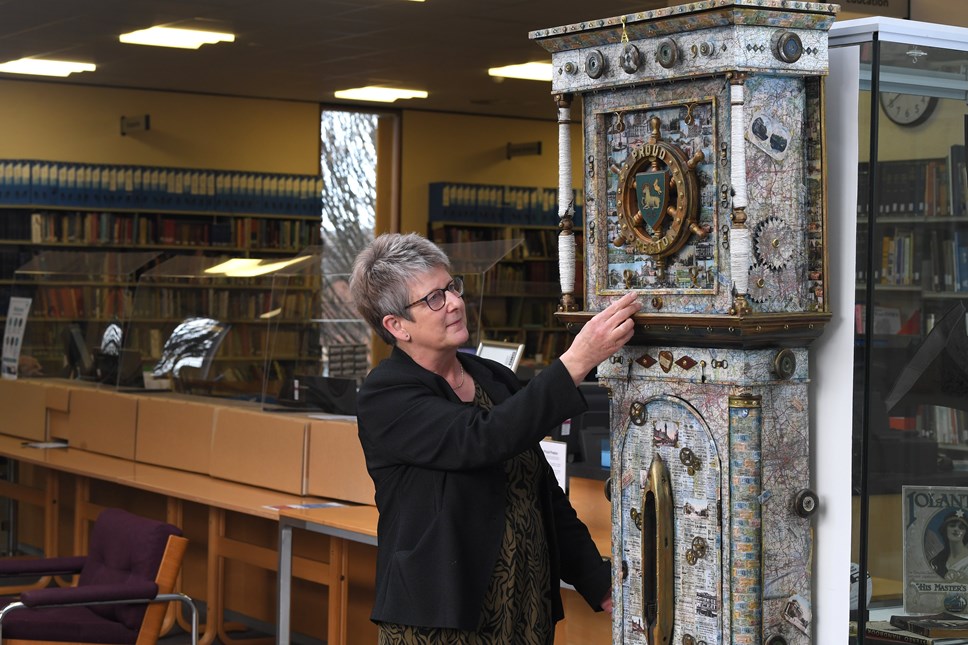 'Behind every archive is a different story' – a final message from Chief Archivist Jacquie Crosby
After more than 30 years at Lancashire County Council, Chief Archivist Jacquie Crosby has retired.
Having played a key role in the management of all of Lancashire's archives since 1987, Jacquie has decided it is time to pass on the responsibility.
After travelling up north from Norfolk to continue her career in the field, Jacquie took up a role in records management for the council. This involved persuading council staff that records management was important, as well as assisting with the processing and storage of the archives.
Her passion and knowledge around the archives soon propelled her forward, and in 1987, she earned the title of Assistant County Archivist, beginning her progression into management.
Later she would take on the role of Archives manager in charge of all the archives held by the county council.
Although this progression led to less of a hands-on, she continued to enjoy her career which she was so passionate about.
Jacquie said: "I have loved it. It's been wonderful seeing the changes because Lancashire is a huge archives service, it's a huge county geographically and so there have always been new challenges and opportunities."
When asked about some of her favourite archives, Jacquie said: "They're all interesting. Most records include people and stories about people, and they're more interesting to me personally. Behind every archive is a story, and if you trace them back, they're just fascinating."
Under Jacquie's leadership, the archives storage has grown to over nine miles and now has so many documents and archives that they are having to store some in the salt mines in Cheshire.
She hopes Lancashire Archives will continue to flourish as she moves on.
Jacquie added that she would encourage anyone who wanted to find out more about their own family history or the history of where they live to come and explore the archives where a supportive team will be able to help.
Find out more about Lancashire's Archives service at https://www.lancashire.gov.uk/libraries-and-archives/archives-and-record-office/