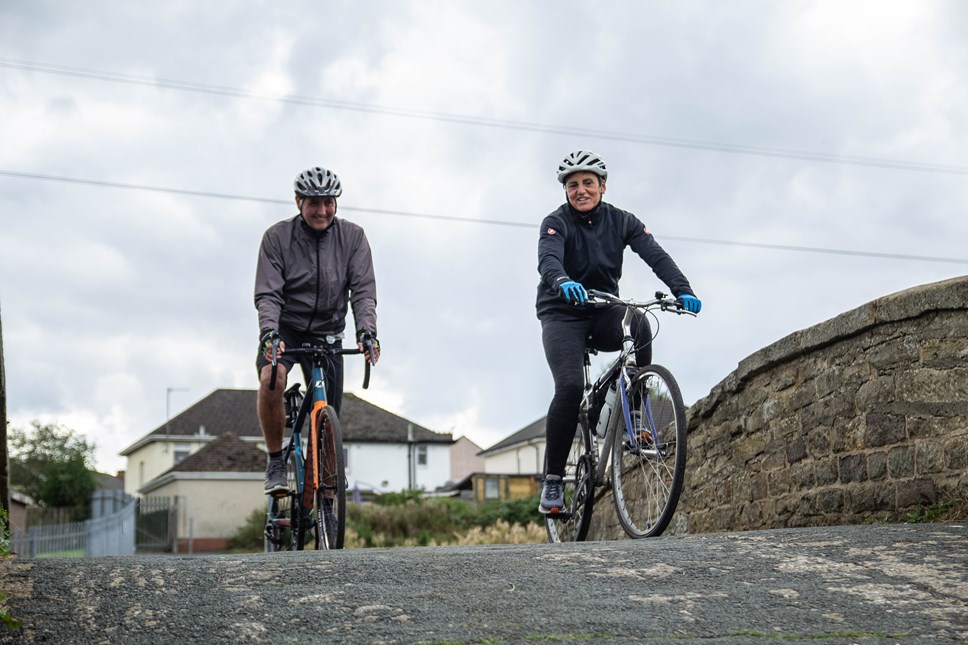 Big boost for cycling and walking with £5.5m funding award
Lancashire County Council has received a massive £5.5m boost for its plans to make sure more people have the option to safely walk, cycle, and wheel for short journeys.
With over 40% of all journeys under 2 miles made by car, the council has set ambitious targets to ensure more of these journeys are made by bike or on foot, which will also help everyone lead healthier lives, and protect our environment.
Active Travel England has announced that the council's latest bid for funding has been successful, which means proposed improvements in St Annes, Nelson and Rossendale can now move forward.
The funding awarded was partly performance based, with the council receiving 29% extra thanks to the strength of its bid.
The council is currently developing proposals for seven Local Cycling and Walking Infrastructure Plans covering all parts of the county, which will join up the gaps in our existing network of footpaths and cycle routes and provide more safe, direct and convenient routes. The improvements due to be delivered with the Active Travel Fund 4 funding are as follows.
St Annes - Clifton Drive North - the shared route for cyclists and pedestrians between Highbury Road West and Squires Gate which was completed last year is due to be extended around 270m south towards St Annes, making it safer and easier for people to negotiate a number of busy junctions.
Nelson – Broadway/Sagar Street/Holme Street junction – improvements to make the junction easier for cyclists and pedestrians to use, and make the area feel more welcoming with wider pavements, and tree planting, are planned as part of the wider Accessible Nelson programme being developed by Pendle Borough Council.
Rossendale - East Lancashire Cycle Network – Major sections of this mostly off-road network linking towns and villages have already been completed, however this new funding will ensure a number of missing links can be delivered. This includes improved sections of National Cycle Route 6 and the Valley of Stone routes at Britannia, Helmshore, Stacksteads and Whitworth, along with improved road crossings at Baxenden, Rawtenstall and Rising Bridge.
Many of the proposed improvements include changes to highways regulations, and public consultation will be held where necessary before work begins to put them in place.
County Councillor Scott Smith, lead member for highways and active travel, said: "We have ambitious targets to increase the number of people regularly cycling and walking in Lancashire, and are making really good progress in improving our infrastructure to support this.
"We know that more people choose to walk and cycle for regular journeys where safe, direct, and convenient routes exist, and I'm really pleased that the more than £5.5m we have been awarded will allow us to make some significant improvements.
"Having the opportunity to choose active travel for regular short journeys can also have a massive impact on improving our mental and physical health, reducing congestion, and helping us and our environment by ensuring better air quality.
"The success of our recent bids to Active Travel England speaks to the strength of our proposals, and this latest funding adds to £1.1m which we were awarded in January."
You can find out more about Lancashire County Council's plans to support cycling and walking at lancashire.gov.uk/activetravel.