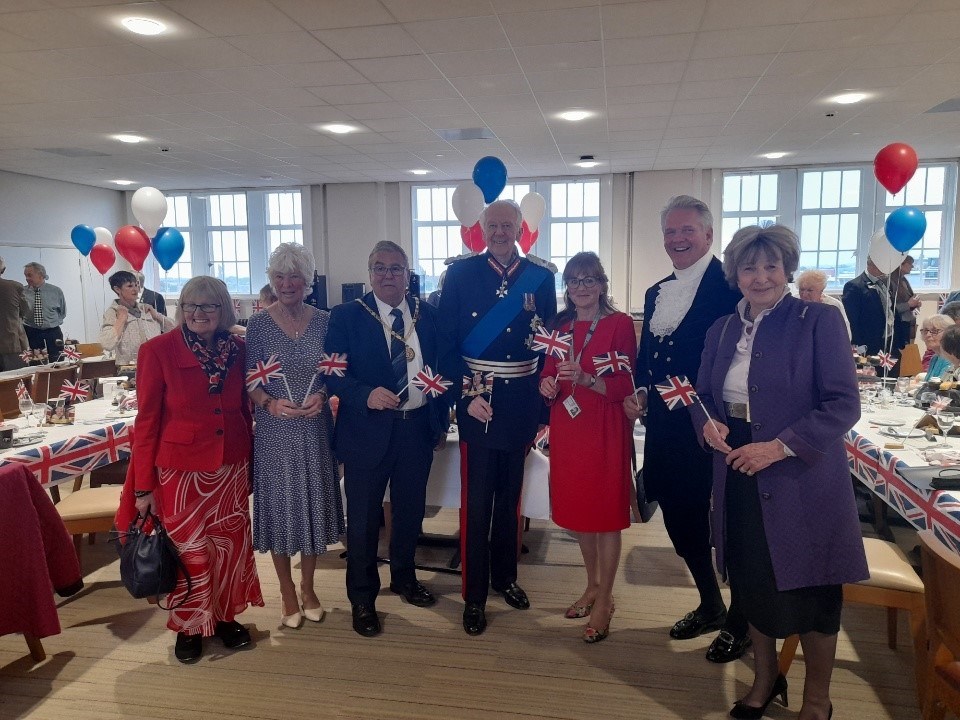 Big Tea event to celebrate Queen's Platinum Jubilee
The Chairman of Lancashire County Council has hosted a Big Tea event as part of the celebrations to mark the Queen's Platinum Jubilee.
Cllr Barrie Yates welcomed representatives from older people's community groups and other invited guests to the event, which had a street party theme.
After speeches by Cllr Yates, the new High Sheriff of Lancashire, Martin Ainscough DL, and Her Majesty's Lord-Lieutenant of Lancashire, The Right Honourable The Lord Shuttleworth KG KCVO, guests were invited to try out a quiz spanning the history of the Queen's reign.
Cllr Yates said: "It was a really special way to celebrate such a fantastic achievement by her Majesty the Queen.
"We were proud to celebrate her historic reign, and it was even nicer to do so with people who have been separated for so long due to the pandemic.
"It was a very a wonderful evening, and one which I was proud to host as the Chairman of the council."
Cllr Yates is set to step down from his role next Thursday, May 26, at the next full meeting of the council following his one year in office.