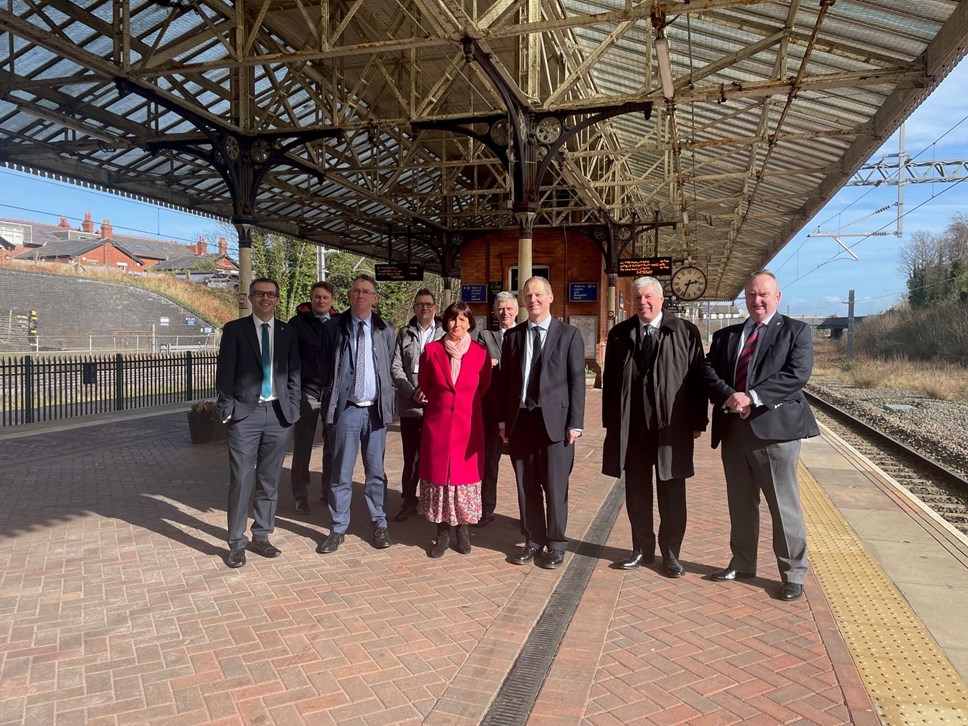 Council welcomes support for Poulton to Fleetwood rail link
Lancashire County Council has welcomed the announcement of government funding to take forward plans to reopen the rail link between Fleetwood and Poulton-le-Fylde, following the submission of the Strategic Outline Business Case for the scheme in Summer 2021.
The Department for Transport has announced it will support the further development of the scheme through the Restoring Your Railway Fund.
An outline business case put forward by the county council has been accepted, and the next stage of development will provide a more detailed forecast of likely demand for the service, examine the value for money of reopening the line, and identify the best option to deliver the scheme.
Fleetwood is one of the biggest towns in the country without a rail link, with the potential for the reinstated line to halve the current approximately 1-hour journey time by bus from Fleetwood to Preston, and improve connectivity and accessibility by rail from the Fylde Peninsula.
Charlie Edwards, Lancashire County Council cabinet member for highways and transport, said: "Restoring the rail link will be a real game-changer for Fleetwood and the Fylde Coast, making it much easier for people and local businesses to access new opportunities.
"I'm very pleased that the value of this scheme continues to be recognised by the Department for Transport, and look forward to working with them and key stakeholders on the next crucial phase to further develop the project."
You can read the announcement from the Department for Transport at www.gov.uk/government/publications/restoring-your-railway-fund-programme-update.