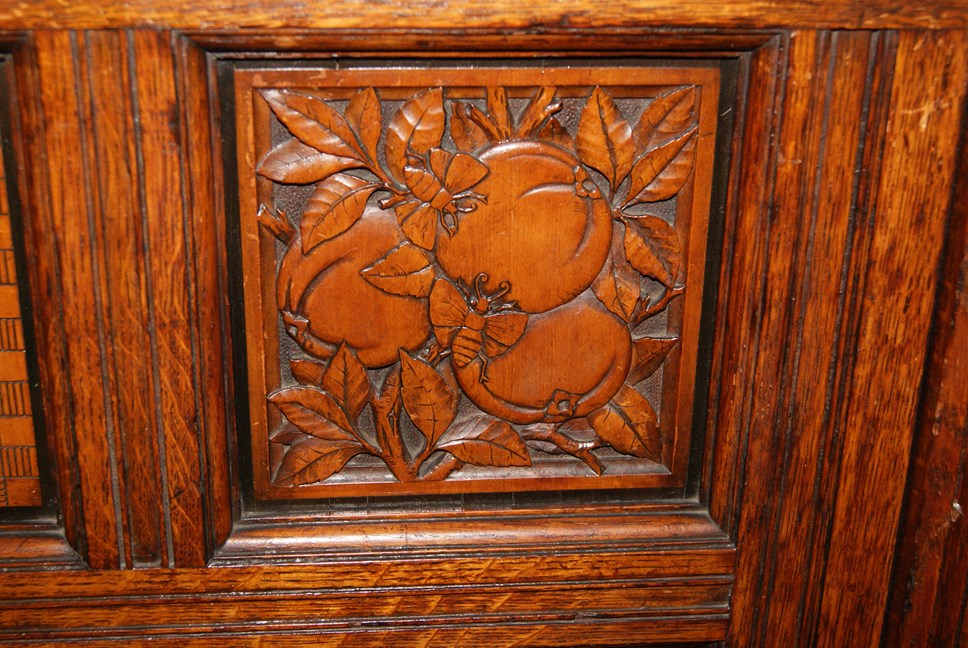 Families across Lancashire to discover nature in museums
Lancashire will be part of a new project uniting hundreds of museums with schools and families to discover nature.
The Judges' Lodgings Museum in Lancaster is joining The Wild Escape, which invites children to find a favourite animal in their local museum and create an artwork imagining its journey to a natural habitat.
The pictures and stories that children create will be brought together in a collective work of art that imagines a better future for the wildlife on our doorstep, launched online and in museums on Earth Day 2023 (Sunday, 23 April).
Led by national art charity Art Fund and with support from Arts Council England, hundreds of museums, galleries and historic houses are coming together for the largest ever collaboration between UK museums, in April.
As part of The Wild Escape, Lancashire County Council will be working with artist Helena Ascough, who will be running free family-friendly workshops on Saturday 8 April, Saturday 15 April and Sunday 16 April.
Due to limited space, families will need to book onto the different workshops, which will see wildlife explored through play dough, storytelling, poetry and short stories.
Whether a piece of art, a poem, a story or a word cloud, families will see their work exhibited at the museum on Earth Day (23 April).
Lynda Jackson, museum manager, said: ''We're so excited to be part of this huge national initiative from the Art Fund to help families understand and care for nature at the Judges' Lodgings.

"This is a brilliant opportunity for local children and families to get involved, be creative and learn about the natural world – all from their local museum.''
Jenny Waldman, director at the Art Fund, said: "I'm thrilled that Lancashire County Council is joining hundreds of organisations from the Outer Hebrides to Folkestone to connect thousands of children with the natural world through the UK's truly great museums.
"Thanks to the invaluable support of Arts Council England, the Wild Escape will empower families and children across the UK to visit and discover our wonderful museums, whilst taking positive action to picture a better future for our wildlife."
The Wild Escape is an opportunity to join the urgent conversation about climate crisis and biodiversity loss and look for nature positive solutions, in partnership with leading environmental charities the RSPB and WWF and cultural organisations National Trust and English Heritage. The Wild Escape is inspired by Wild Isles, a landmark BBC series exploring the flora and fauna of the UK.
Booking for the family-friendly workshops can be made by calling 01524 581241 or emailing judgeslodgings@lancashire.gov.uk
Notes to editors
Notes to Editors: Art Fund is the national fundraising charity for art. It provides millions of pounds every year to help museums to acquire and share works of art across the UK, further the professional development of their curators, and inspire more people to visit and enjoy their public programmes.
Art Fund is independently funded, supported by Art Partners, donors, trusts and foundations and the 130,000 members who buy the National Art Pass, who enjoy free entry to over 240 museums, galleries and historic places, 50% off major exhibitions, and receive Art Quarterly magazine. Art Fund also supports museums through its annual prize, Art Fund Museum of the Year. The winner of Art Fund Museum of the Year 2022 is Horniman Museums & Gardens. www.artfund.org