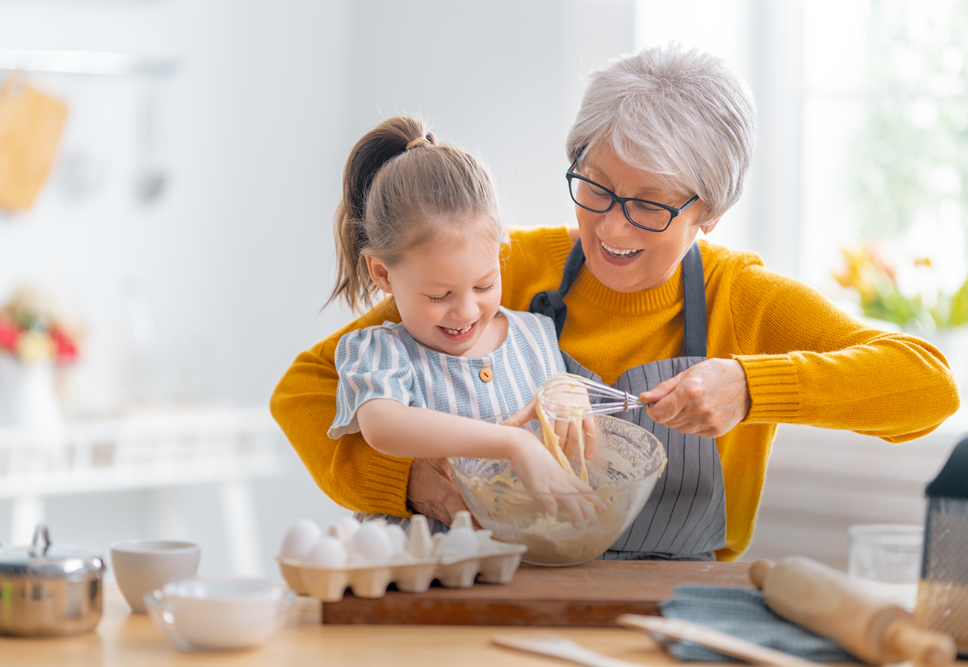 Foster carers support new myth-busting campaign
Foster carers whose lives were changed after being matched with children in Lancashire are supporting a new myth-busting campaign.
The campaign which launches today (Tuesday 10 January), aims to show that there is no such thing as a 'typical' foster carer.
Instead, the campaign makes it clear that someone's sexuality, gender, home, age or religion will not get in the way of them starting a career in this vital role and helping local children for whom life hasn't always been easy.
Many individuals and couples who would make great foster carers are sometimes put off by myths about eligibility.
Lancashire County Council is keen to make sure people know that foster carers can be single, married, divorced or cohabiting, have their own children or no children, own their own home or rent, or have a disability. Foster carers can be in work or be claiming benefits and the council welcome enquiries from all sections of the community, who have a faith or no faith and can be from a LGBT+ background.
Foster carers need to be over 21, but there is no upper limit. They can work full time, part time, or not at all, can own pets, don't need to have formal experience or qualifications and don't need to drive.
Joanne, 53, who is a foster carer for Lancashire County Council, said: "I have been an approved foster carer for Lancashire County Council for just over a year.
"When I first enquired, I was nervous that I would not meet the criteria to be a foster carer as I am single and was working full-time.
"I had also suffered from a period of anxiety and had to take time off work, which made me worried that I would not be accepted.
"Another worry was that I rent my property, but the team quickly reassured me that you do not have to be a homeowner to be a foster carer.
"The assessment felt like it was going to be daunting but I actually really enjoyed the courses and training from my assessing social worker and feel that it really helped to prepare me for being a foster carer.
"I have now been caring for a child for a year and she is amazing!
"The social workers really think about the carers and the needs of the children when they are considering who should live with you and we are a perfect fit for each other.
"I've had great support from everyone and cannot fault anything about my fostering experience with Lancashire County Council.
"I have found that I am able to juggle things as a single carer and am able to continue working part-time as a teaching assistant.
"I would say to anyone thinking about fostering, ring up and have a chat with the team who will help you to think about how you can make fostering work.
"I can honestly say becoming a foster carer is the best thing I have ever done and once approved I've never looked back. Knowing that you are making a positive difference in a child's life is the best reward ever."
Lesley, 66, is a foster carer with the council alongside her husband John.
She said: "I have been fostering for almost two years with Lancashire County Council.
"We had both been thinking about fostering for a number of years but we were waiting for the 'right time.'
"We first applied to foster a few years ago but as we were going through the process I was unfortunately involved in a bad accident and suffered some injuries which meant we couldn't pursue fostering at that point.
"By the time everything had settled down we were both much older and I was worried that I would not be able to keep up with the children.
"Our assessing social worker helped us to see that we are a team and myself and John can share the tasks between us so what I lack in physicality, John more than makes up for.
"This stopped us worrying and we were able to relax, get stuck into the courses and enjoy the assessment process.
"At no time were we made to feel our age, or my health, was an issue.
"From starting the assessment up until the present day, we have felt that we have a huge support network around us from Lancashire County Council and we use it whenever we need to.
"The time has gone so quickly and fostering has opened up a whole other world. We are now caring for a brother and sister on a permanent basis and feel that we are a very happy and comfortable family.
"The children are amazing, so sweet and funny, and caring for them has given us a new lease of life. Fostering has been a dream come true and we would encourage anyone thinking about it to put aside any worries and apply."
County Councillor Cosima Towneley, cabinet member for children and families, said: "Fostering brings both rewards and challenges but the very real, long-lasting difference you can make to a child or teenager's life is very obvious and clear to see.
"We are hoping to break down some of the myths and misconceptions around fostering. Someone's age, race, sexuality and whether they own their home or not are irrelevant. We are looking for people who can make a difference in a child's life and provide them with a stable, loving home to give them a better start in life.
"We are always looking for new foster carers to come forward. The greatest need is for foster carers for older children, sibling groups and children with additional needs."
Lancashire County Council offer help with the cost of fostering and support to help fosterers 24 hours a day, 7 days a week. Potential carers do not have to have specific qualifications in working with children as the council offer a comprehensive training programme, including the Skills to Foster course for all carers.
Lancashire County Council pay generous and competitive allowances and rewards. Check the facts and find out more about other fostering myths online at www.lancashire.gov.uk/fostering or call our friendly team for a chat on 0300 123 6723.