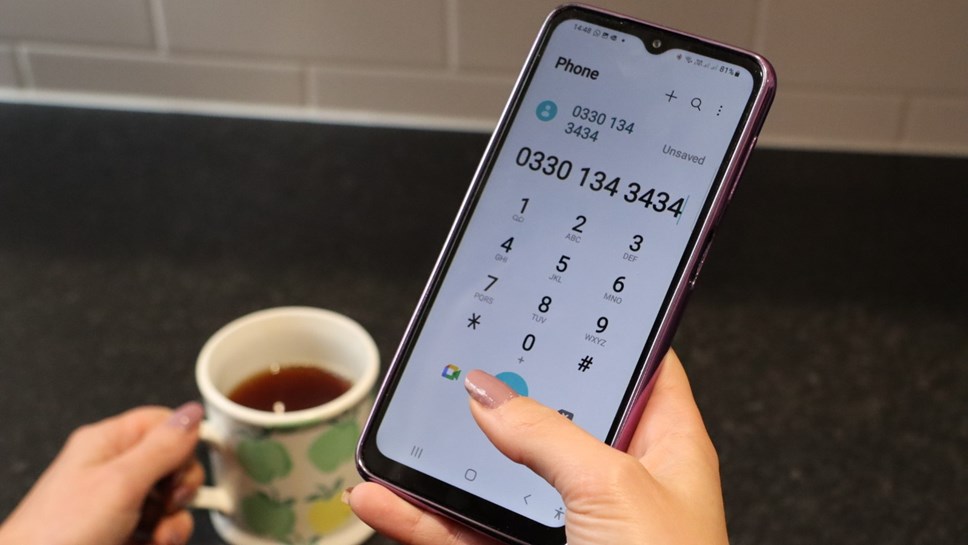 Free multilingual helpline for victims of domestic abuse launched
A free multilingual and confidential helpline for victims of domestic abuse in Lancashire has been launched.
Hosted by the Emily Davison Centre, the Lancashire County Council funded helpline is an integral part of the domestic abuse specialist services that are based there.
Calls will be answered by staff who are specially trained in helping victims of domestic abuse.
The helpline staff speak several languages including:
English
Greek
Gujarati
Polish
Punjabi
Russian
Ukrainian
Urdu
The helpline, known as 'Safe for A.L.L.' (Safe for Anyone Living in Lancashire), is available Monday to Friday, 10am to 2pm by calling 0330 1 34 34 34.
The Emily Davison Centre specialises in support for victims of domestic abuse and help includes housing and legal advice, as well as specialist counselling and support around stalking.
This also includes a national domestic abuse-related service called 'Loving Me', which supports transgender, non-binary and genderqueer victims of domestic abuse.
The centre, originally known as EVAWG (Ending Violence Against Women and Girls) hub, helps people from any gender, including those from the transgender community.
Specialist qualified staff, many with decades of experience, provide one-to-one support.
Helpline staff will be able to access further guidance and in-depth information from staff who are co-located, as well as linking up with specialist providers in districts across Lancashire.
Unlike existing services, the helpline will offer holistic advice without taking any details ensuring callers will only be referred to other services with the victim's explicit permission.
County Councillor Peter Buckley, cabinet member for community and cultural services, said: "Domestic abuse can take many forms. This can include controlling and coercive behaviour, financial and economic abuse as well as physical violence.
"This helpline will enable all victims whose first language is not English to feel confident that they will be understood and feel comfortable discussing concerns with someone who speaks the same language."
"It is vital that victims are encouraged to come forward and can take that first step by calling for information.
"I'm confident that the new helpline will empower victims to make an informed choice and understand the options open to them."
The helpline is open from 10 am to 2 pm from Monday to Friday. Calls made outside these hours will be responded to as soon as possible.
Anyone calling the Helpline should be aware that the call will show up in call history on a mobile phone. People who do not feel safe are advised to delete the call log after the call.
Notes to editors
The helpline is available for anyone who lives in Burnley, Chorley, Fylde, Hyndburn, Lancaster, Pendle, Preston, Ribble Valley, Rossendale, South Ribble, West Lancashire or Wyre.
Safe for A.L.L. (Anyone Living in Lancashire) helpline
Emergency advice is available via the helpline but if you are in immediate danger, please call 999.
Callers will be able to speak with someone who speaks the same language as them.
The helpline will offer advice whilst remaining entirely anonymous.
Callers will be informed about the opinions open to them and no personal details will be requested from them.
If a caller needs to speak with the helpline outside of its hours, this can be arranged. The caller needs to let the helpline worker know and they may be able to make contact at a different time.
The helpline will be able to signpost callers to relevant specialist services and will explain what will happen if they do contact these organisations.
One of the main functions of the services is to listen helpline staff will never tell the caller what to do; only empower them to make their own decisions.
Callers will be able to learn about their rights, options, tips on personal safety as well as signpost to any legal advice you may need and general holistic advice.