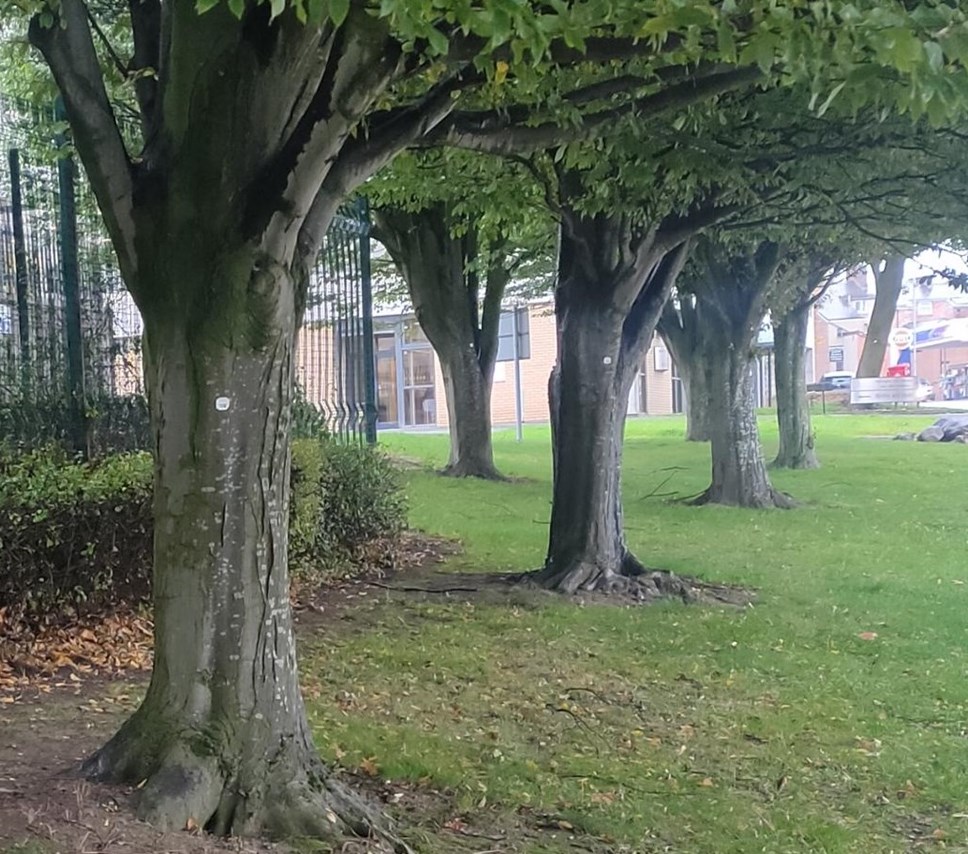 £300k funding boost to create green jobs and increase tree cover in Lancashire
Lancashire County Council, Blackburn with Darwen and Blackpool councils have jointly received an offer of £300,000 in funding from the Government's Woodland Creation Accelerator Fund to kickstart tree planting activity, create new green jobs and boost woodland cover.
The Woodland Creation Accelerator Fund has offered a share of £9.8 million in funding to 57 local authorities across England to bring on board new staff and access the professional expertise needed to drive tree planting and woodland creation activity at a local level. More than 100 new green jobs will be created across the country, with an emphasis on upskilling professionals from outside the forestry sector. This will help to expand the industry's workforce, address skills shortages and help to grow the economy.
A collaborative project between Lancashire County Council, Blackburn with Darwen Borough Council and Blackpool Council will receive £300,000 to plant trees and create woodlands. Alongside the Woodland Trust, Groundwork Trust, Ribble Rivers Trust and Lancashire Wildlife Trust, the project will work directly with district councils in the area to identify the optimal sites for planting, especially in urban and peri-urban locations.
Lancashire, Blackpool and Blackburn with Darwen jointly have the ninth lowest woodland coverage in the country. This much-needed grant will fund four new posts to oversee:
Planting of 70ha of rural woodlands and a further 10,000 urban and peri-urban trees in 2023/24
Planting of 100ha of rural woodlands and a further 20,000 urban and peri-urban trees in 2024/25
County Councillor Shaun Turner, Lancashire County Council's cabinet member for environment and climate change, said:
"This is tremendous news. Our area is one of the lowest for woodland coverage and this grant will help us to address this crucial issue.

"The new Treescape officers will help us to access funding streams to create 170ha of rural woodland and plant an additional 30,000 trees in urban and peri-urban areas.

"Not only will the extra trees help to capture almost one hundred thousand tonnes of CO2, they will improve flood protection, biodiversity and air quality.

"They will also provide people with more opportunity to improve their physical and mental wellbeing."
Cllr Jim Smith, Exec Member for Environment at Blackburn with Darwen Borough Council, said:
"We are delighted to be partnering with Lancashire County Council and Blackpool Council to inject new greenery into our local environment. This funding will provide the necessary resource to help us plant more trees across the borough, continuing towards our aim of being carbon neutral by 2030 as part of the Council's Climate Action Plan."
Cllr Jane Hugo, Blackpool Council Cabinet Member for Climate Change and Environment, said:
"We welcome this funding along with Lancashire County Council and Blackburn with Darwen.

"It will help our organisations working collaboratively to continue and enhance the positive work that is being undertaken across the region and locally in Blackpool to improve our green spaces, treescape and woodlands.

"Here in Blackpool we already have a robust Green and Blue strategy and tree strategy. This funding will help support our ambitious plans and work."
Richard Stanford, Chief Executive, Forestry Commission, said:
"Local authorities have set out a range of inspiring and ambitious plans which equate to more than 10 million trees being planted on public land across England by 2025. The Woodland Creation Accelerator Fund will provide the support and resource needed to turn these aspirations into results, marking a significant step forward in our collective efforts to treble planting rates in England.

"Growing both our treescapes and the forestry sector workforce through this fund demonstrates how protecting and restoring our natural world with trees can unlock environmental, economic and social benefits for everyone."
Hannah Bartram, Chief Executive Officer, Association of Directors of Environment, Economy, Planning and Transport, said:
"The Woodland Creation Accelerator Fund is set to make a real difference, supporting local authorities to accelerate their tree and woodland planting plans and helping to tackle the climate change and biodiversity crises.

"The fund has been well received and demand has been high – it will support local authorities across the country, equipping them with the new staff, skills, and expertise needed to drive tree planting and woodland creation commitments."
More than two thirds of upper tier local authorities in England applied for the Woodland Creation Accelerator Fund, representing a blend of urban, mixed, and rural applications. Planting will take place across the country, in both deprived areas with lower tree cover, as well as through ambitious schemes expanding existing woodlands in rural settings. Since the fund's launch in June, an additional £2 million has been made available through the Government's £750 million Nature for Climate Fund in response to the high level of interest in the grant, the quality of proposals submitted and the recognised need for support.
The Woodland Creation Accelerator Fund has been promoted by the Association of Directors of Environment, Economy, Planning & Transport (ADEPT), on behalf of Defra and the Forestry Commission. ADEPT will continue to support the successful local authorities over the next two years.
For more information, go to Woodland Creation Accelerator Fund on GOV.UK or read the Forestry Commission's blog.
****THIS IS A DEFRA NEWS RELEASE BEING ISSUED LOCALLY BY LANCASHIRE COUNTY COUNCIL****
Notes to editors
Trees are at the forefront of the Government's plans to achieve net zero emissions by 2050, to help to bend the curve of biodiversity loss, improve the environment and to create thousands of green jobs while better connecting people with nature. 
The England Trees Action Plan, supported by circa £750m from the Nature for Climate Fund, is a once-in-a-generation plan to help achieve this vision. We will see an unprecedented number of trees planted, protected and managed to deliver more for society, nature, the climate and the economy, setting us on a path to realise our longer-term ambitions for increased tree cover. 
The figure of one hundred thousand tonnes of sequestered CO2 used in County Councillor Turner's quote is calculated on the basis of Forestry Commission figures of between 400-600 tonnes per hectare CO2 equivalent over a 100 year period.
For wider media queries, please contact newsdesk@defra.gov.uk
On the Local Authority Treescapes Fund and the Urban Tree Challenge Fund:
The Local Authority Treescapes Fund (LATF) is a key government offer for local authorities to drive an increase in non-woodland tree planting across our landscapes.
In the two rounds since its launch in 2021, the LATF has funded the planting of nearly 200,000 trees outside of woodlands, with over 200,000 due to be planted this winter. 190 local authorities will be allocated a share of approximately £7.7 million across 76 projects.
For more information, go to: Local Authority Treescapes Fund
The Urban Tree Challenge Fund (UTCF) is a key government offer to level up access to nature across the country, planting trees in socially deprived urban areas with low canopy cover in proximity to healthcare and educational facilities.
The UTCF supports planting of large 'standard' trees and street trees – making an immediate impact to communities and ensuring other organisations who provide planting for smaller trees can continue to do so.
Both the LATF and the UTCF have been announced to reopen for new applications early in 2023, with some significant improvements to the funds based on stakeholder feedback. Read the new FC blog to find out more about the improvements.
There is a free online Q&A session taking place on Monday 5 December where Local Authorities can ask questions about the LATF and UTCF. Click here for more information and to register your place.