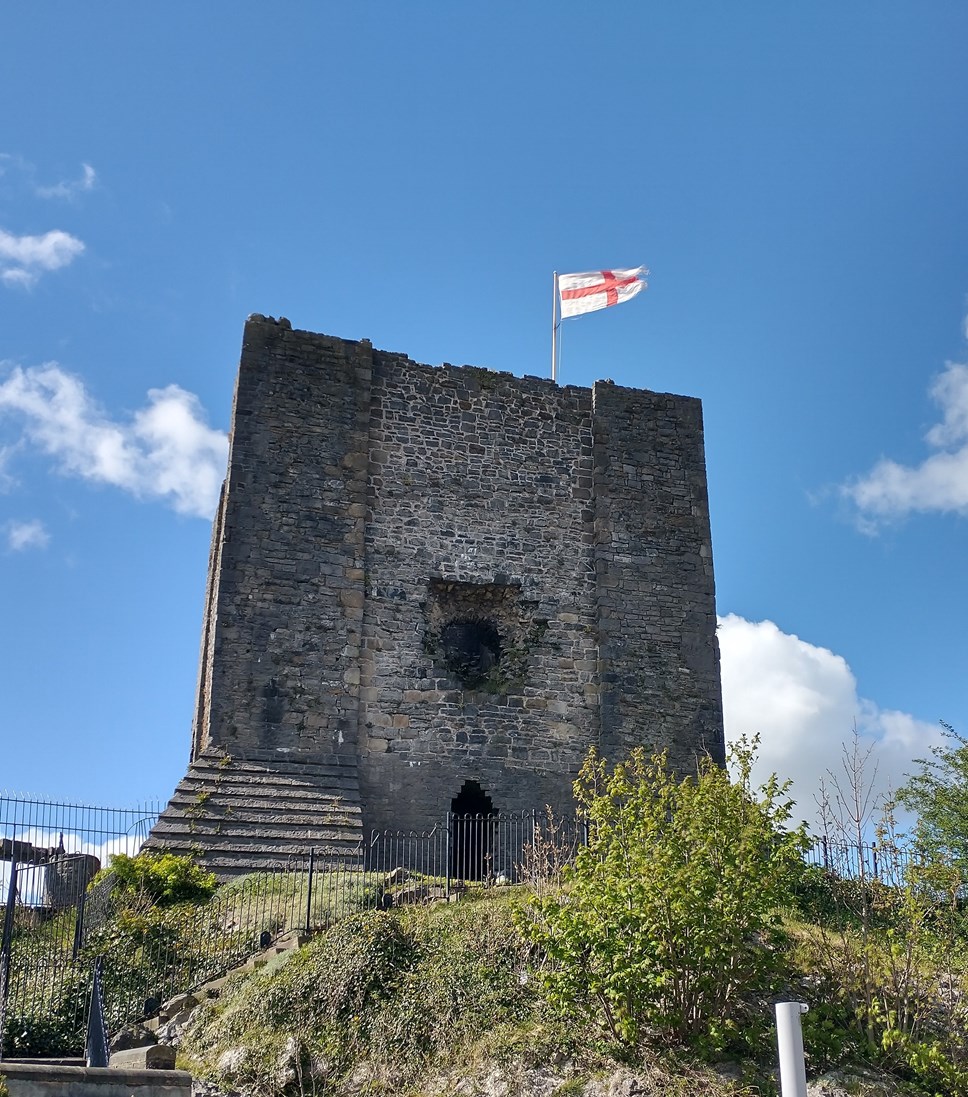 Geology Rocks at Clitheroe Castle
Did you know Clitheroe is globally renowned as a site for one particular type of ancient fossil? Did you know that some rocks float? Which is the only rock that humans can eat? Meet the geologists to find out more.
Clitheroe Castle is delighted to offer an exciting learning opportunity as four leading geologists will visit the castle for an educational day of geology. Find out about the rocks and minerals we see and use every day. See how intricate rocks are under the microscope and challenge our experts by bringing your own rock or fossil for identification.
On Saturday, 20th May from 11.30am to 3pm, Clitheroe Castle will welcome geologists Barry Roberts, Robin Grayson, Brian Jeffery and Peter del Strother for a family friendly, fun-packed afternoon of geology.
Discover the many geological sites of Special Scientific Interest around Clitheroe such as Salthill Quarry. Crinoids, also known as sea lilies, appeared 541 to 485 million years ago and some of the largest have been found near Clitheroe Castle at Salthill Quarry.
County Councillor Peter Buckley, Cabinet Member for Community and Cultural Services, said: "We've got loads of fun and fascinating activities for families to take part in this year.
"Clitheroe Castle is built on limestone rich in fossils and if you look closely you will see crinoids in the walls of the castle buildings. The "Geology Rocks' event is a celebration of geology and its special place in the amazing story of the world around us."
Throughout May, young museum explorers can also enjoy searching for toy dinosaurs hidden at the museum, with the winner receiving a goodie bag full of items from the museum shop.
There is also the chance to take part in the daily children's craft. Children can decorate their very own dinosaur key ring or ceramic dinosaur coin box. Crafts are £1.50 and £4.99 and are available from the admissions desk. Free dinosaur themed activity sheets will also be available.
Entry to Geology Rocks is free. Admission to the Castle Museum is £5.40 for adults and £4.10 for concessions. Children and young people up to the age of 18 years go free. Children must be accompanied by an adult.
The 'Xplorer' pass can also be used to gain entry to the Castle Museum.
For a flat annual fee of £20, families will be able to make as many visits as they like to Clitheroe Castle Museum and four other Lancashire County Council museums.
One pass entitles two adults and two concessions entry to Clitheroe Castle Museum; Judges' Lodgings in Lancaster; Gawthorpe Hall in Padiham; Helmshore Mills in Rossendale and Queen Street Mill in Burnley.
Limited disabled parking is available at Clitheroe Castle Museum. Parking is also available on car parks in the town.
To find out more, visit https://lancashiremuseumsstories.wordpress.com/2022/08/12/pieces-of-a-journey-life-on-earth-over-the-ages-part-ii/