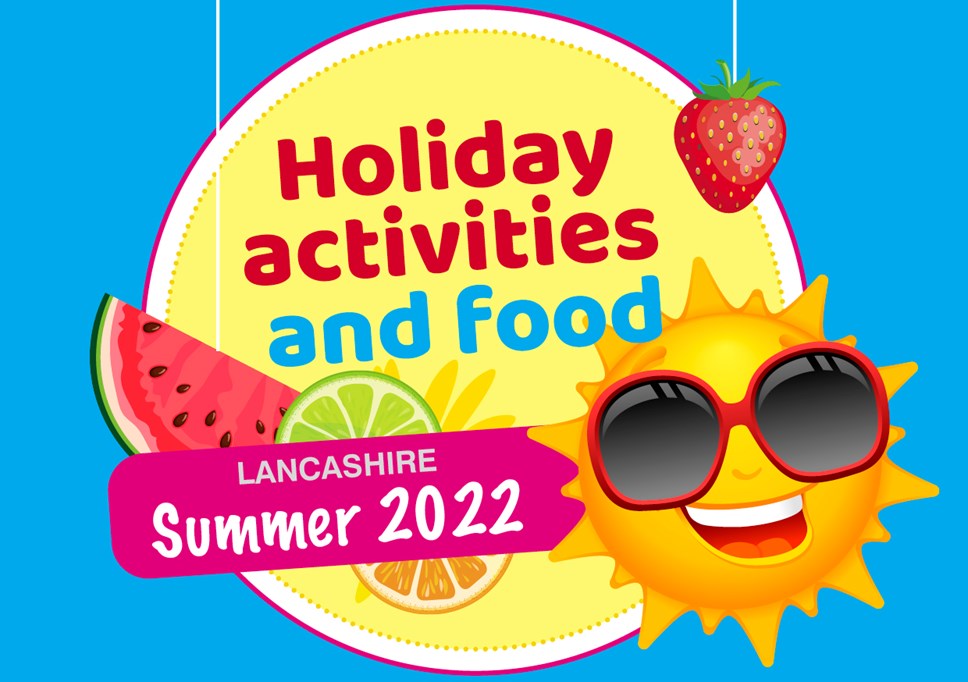 Lancashire's holiday activities and food programme shaping up to be the biggest and best yet
Partners across Lancashire are working closely to ensure as many children as possible can access the holiday activities and food (HAF) programme this summer.
Last October, the government announced a further investment of more than £200 million per year over the next three financial years for the HAF programme, which follows the successful roll out of the programme across England in 2021.
Over Easter, 7,599 children and young people enjoyed HAF provision in Lancashire, an increase of more than 1,000 from Christmas 2021. For the summer holidays, at Lancashire County Council we have built our capacity to ensure we can offer places to more children than ever.
To get a free place on the HAF programme, your family needs to be eligible for free school meals. This means more than 36,400 children in Lancashire currently qualify for the HAF and their families will be contacted over the coming weeks with further information about how to book your place.
The HAF programme will run for four weeks over the school holidays, and will provide four hours of activities a day, including a meal, over four days per week.
The county council is working with a wide range of partners, including district councils and StreetGames, to develop new opportunities and build on existing activity programmes. Activities will be delivered through established community groups and youth organisations.
County Councillor Phillippa Williamson, leader of Lancashire County Council, said: "Across Lancashire, partners and providers are working extremely hard to develop a fun and educational package of activities together for children to enjoy over the summer holidays.
"We want to make the Summer 2022 programme the most successful and engaging programme yet, ensuring that the children who will benefit most from a place take one up.
"We know that not all children who are eligible will take up a place, but I would encourage families to look what's on in your area and consider booking a place when invited."
If you are not sure if you are eligible for the HAF programme, ask at your child's school and they will be able to help you.
For more information about our summer 2022 programme, including how to book a place for your child, visit: https://www.lancashire.gov.uk/children-education-families/school-holiday-activities/