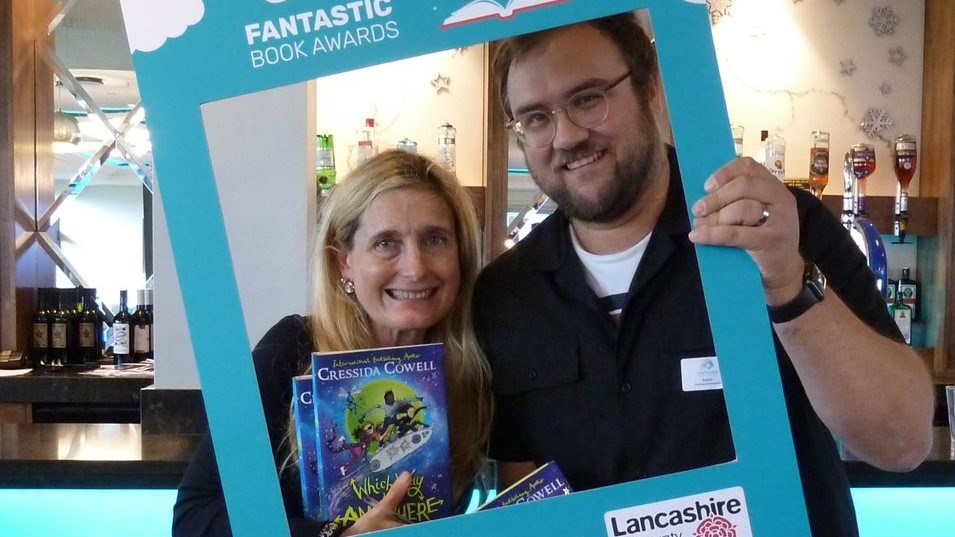 'How to Train Your Dragon' author kicks off Fantastic Book Awards in Lancashire
This year's Fantastic Book Awards have been officially launched by the best-selling author behind the popular 'How to Train Your Dragon' series.
A total of 175 primary schools were invited to official launch of the book awards, developed by Lancashire's School Library Service.
Cressida Cowell, whose How to 'Train Your Dragon' series has been adapted into a hugely successful multimedia franchise, also attended the event. The author, whose spellbinding books have found legions of fans the world over, signed copies of her newest book, 'Which Way to Anywhere', which published in September.
The main aim of the Fantastic Book Awards is to support children aged nine to eleven years in reading for pleasure by introducing them to newly-published fiction titles, and encouraging them to read and discuss the books.
A total of 25 books chosen for children across Lancashire to read were revealed at the launch. These awards will involve thousands of children from Lancashire primary schools, reading and discussing the books and voting for their favourites.
The five winning titles will be announced on Friday 26th May at a celebration event, hosted by the University of Central Lancashire.
County Councillor Peter Buckley, Lancashire County Council's cabinet member for community and cultural services, said: "The Fantastic Book Awards are a great initiative that makes reading fun and encourages reading for pleasure.
"We are fully committed to maintaining the high levels and standards of literacy here in Lancashire, and this initiative is an important way that we do this.
"We are also very grateful to have such a prestigious children's author help launch this year's awards."