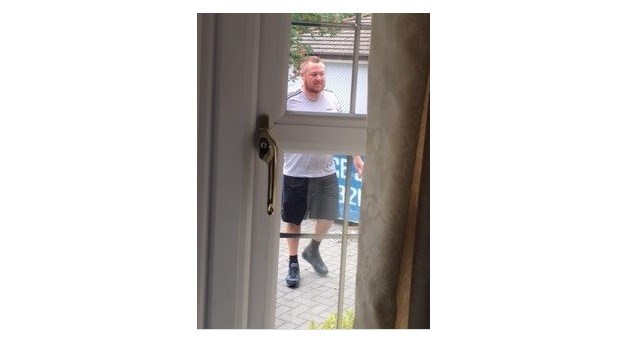 Judge slates roofer who "ripped off vulnerable pensioner" by more than £24,000
A Lancaster roofer is starting a 10-month prison sentence after charging a Garstang pensioner £25,000 for £300 worth of work.
George Kenneth Howard Austin, 37, of Lymm Avenue in Lancaster appeared for sentencing at Preston Crown Court on 13 March, after previously admitting offences before Lancaster magistrates in 2022.
The court heard how, in August 2021, Austin had convinced his 64-year-old victim to have roofing work done without giving her a cancellation notice setting out her rights to cancel the contract, after agreeing the work on her doorstep.
The original quote was for £320 but, shortly after the work started, Austin highlighted other defects, persuading her to part with £25,000 for a new roof. But when she refused to pay him a further £5,000 upfront, Austin vanished, leaving the victim and her elderly father to replace guttering and facias at the property themselves.
After a complaint was made to Lancashire Trading Standards, an inspection revealed that no more than £300 worth of work had been carried out and that, contrary to what Austin had said, the roof can be expected to last another 40-50 years.
In a statement read to the court, the victim told how she felt exploited and conned by Austin, and that she had lost money that she had much better uses for. At around the same time, she had lost her mother, and believes Austin took advantage of her in her grief.
Austin also asked the court to take seven other offences, involving three more victims, into consideration. One of the victims said Austin had left him and his wife feeling "broken" while another victim described how his wife's personality had changed as a result of what Austin had done.
In mitigation, Austin said he was genuinely sorry for the upset he had caused. He told the court that a series of bereavements had caused him to turn to drink, which had affected his thinking and led him to prioritise his own needs over the needs of others.
Sentencing Austin to 10 months' imprisonment, District Judge Healy described him as a "prime example of a rogue trader who had caused misery and stress to his victims."
Proceedings to make Austin repay money made from his crimes were adjourned until later this year.
Speaking after the hearing, County Councillor Michael Green, Cabinet Member for Health and Wellbeing, said: "This is another shocking example of a rogue trader being sent to prison for ripping off vulnerable consumers in their own homes.
"His actions have inflicted significant harm upon many victims in Lancashire. This kind of offending can have traumatising effects on the confidence of victims.
"We will not tolerate such criminal behaviour in our county and I fully support the good work of Lancashire's trading standards officers in ensuring that these crimes are fully punished.
"We would always urge consumers to be careful about who they appoint to do work at their home. Do your research, don't agree to work to be done by cold callers and get three quotes to ensure that the prices are similar. Please ensure that you use recommended firms, such as those listed on our Lancashire Safe Trader website – www.safetrader.org.uk"