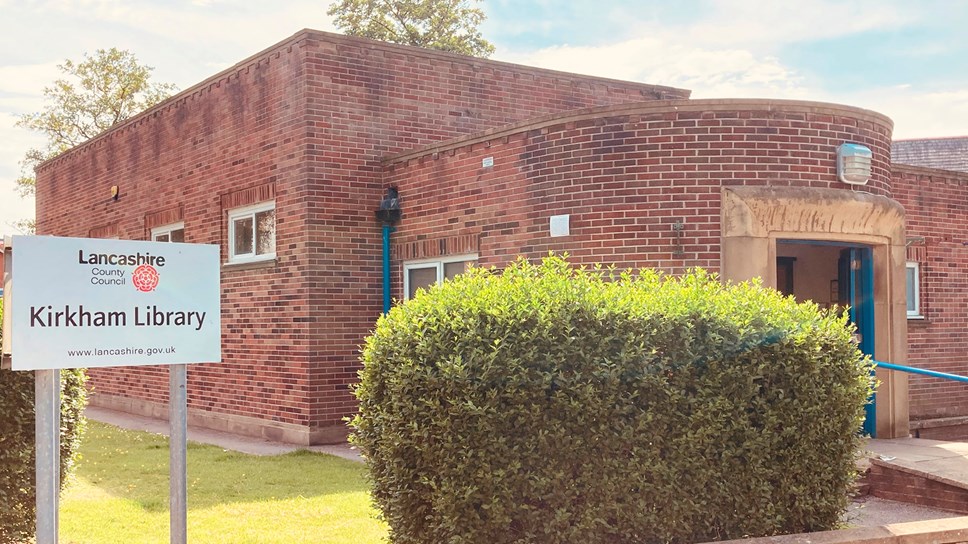 Kirkham Library temporarily shuts its doors for roof repairs
Kirkham Library is set to close from next week while vital repairs take place.
The temporary closure is due to essential repair work being undertaken on the roof of the library.
This is to allow stage one of a two-stage repair of the roof to take place.
To complete this work, the library on Station Road in Kirkham will need to close temporarily from Monday, February 27, reopening on Monday, April 17, 2023.
Customers of the library have been informed of the temporary closure and the arrangements for loans during this time.
All books issued from Kirkham Library from Monday, February 20 will have an extended return date of Monday, April 17, 2023, which is the day the library will reopen following the repairs.
In addition, any fines incurred due to customers being unable to return books during the closure will be waived.
Councillor Peter Buckley, cabinet member for community and cultural services, said: "Our much-loved libraries are well used by many people, and are an essential part of their local communities across Lancashire.
"It's important that we do all we can to maintain and improve those libraries that need repairs, and that's why we're undertaking this essential work to repair the roof on Kirkham Library.
"We apologise for any inconvenience this may cause, and I hope you will visit us again when we reopen.
"In the meantime, you can still gain access to a huge range of items in our Digital Library. Download eBooks, audiobooks, newspapers, magazines and comics.
"You can also learn about everything from local history to music and literature, and see what's in Your Library at Home by visiting https://www.lancashire.gov.uk/libraries-and-archives/libraries/your-library-at-home/
"Don't forget that you can also find your nearest warm space by visiting lancashire.gov.uk/costofliving and clicking on Lancashire warm spaces."
In addition, you can visit nearby libraries during Kirkham Library's temporary closure, including Freckleton Library, Ingol Library or Lytham Library.
For more information on these, and on Lancashire County Council's libraries and online library services, visit: https://www.lancashire.gov.uk/libraries-and-archives/libraries/library-services/