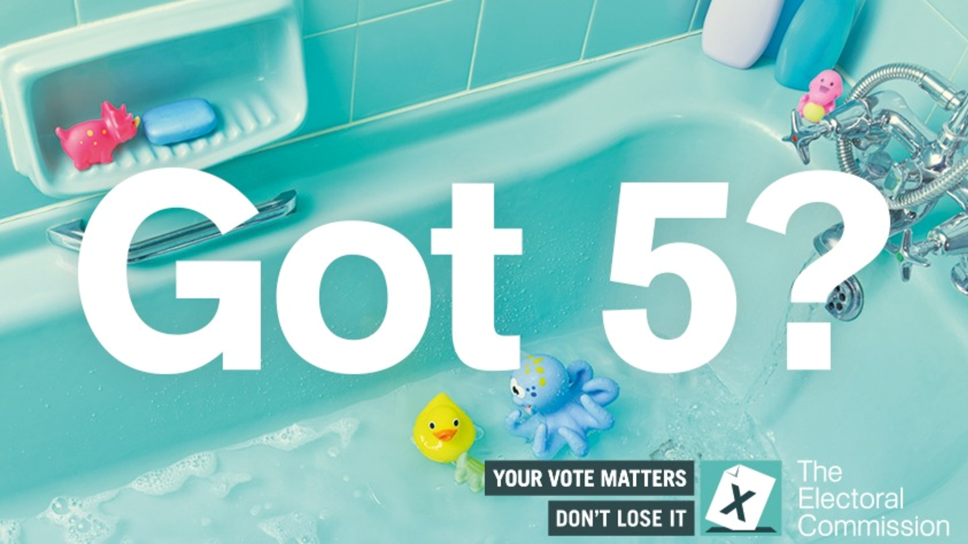 Lancashire Libraries are supporting voters to be election ready
With less than three weeks to go until the voter registration deadline for local district and borough council elections on 4 May, anyone wanting to vote must make sure they are election ready.
The deadline to register to vote is at 11:59pm on 17 April. Voters can apply online at: Register to vote - (www.gov.uk).
This May, for the first time, voters will need to show photo ID to vote at a polling station. This is a new requirement, introduced by the UK Government's Elections Act.
If voters do not have one of the accepted types of ID, they can apply for a Voter Authority Certificate online or by completing and submitting a paper form to their local authority. The deadline for application is at 5pm on 25 April.
To support voters, Lancashire Libraries will be offering trained staff to help people navigate the voting application process. Voters who require support when registering to vote can visit their local library. Staff will be available to help people access the website and apply.
Support is also being offered by libraries across Lancashire to help voters complete their Voter Authority Certificate application. An appointment may be required in advance.
Steve Lloyd, Head of Cultural Services at Lancashire County Council said: "Library staff recognise that not everyone is confident in completing important transactions online. So that nobody is left behind, our libraries offer assistance to complete some online forms.
"If you need support registering to vote or applying for a voter authority certificate, contact your local library to book an appointment. Don't lose your chance to vote at your local council elections in May."
Information and guidance about district and borough council election voting can be found on Lancashire County Council's elections page: Register to vote - Lancashire County Council.
Notes to editors
The local elections are not to be confused with the County Council elections, which will take place in May 2025.
To apply for the Voter Authority Certificate, voters will need to provide a photo, full name, date of birth, the address at which they are registered to vote and their National Insurance number.
Library staff are trained to be aware of data protection issues. The approach is for library staff to show people how to use digital services that will support them to complete application forms themselves in the future.