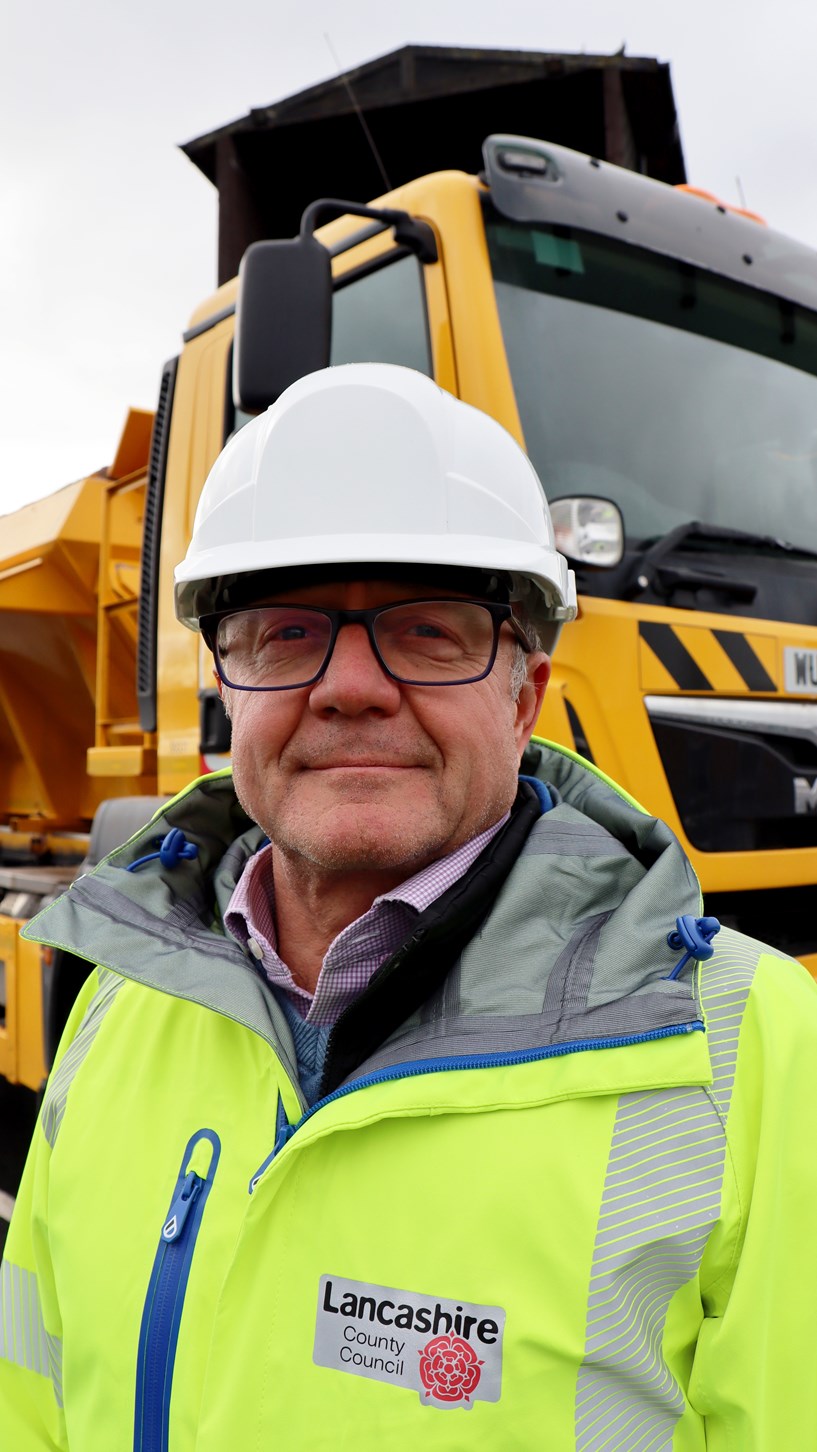 Lancashire's gritting teams are ready for icy blast
Lancashire County Council is urging people to carefully consider their travel plans as their gritting teams gear up to deal with a late winter icy blast.
A band of sleet and snow is due to hit the county from the south this evening, with widespread ice expected as temperatures due to fall towards zero and skies begin to clear around midnight. A further band of sleet and snow is forecast to move in tomorrow morning, which could be heavy and have a severe impact on people's journeys.
The county council's highways teams are expecting to be very busy over the coming hours. Gritting of priority routes is beginning this afternoon, with drivers due to stay on to carry out further treatments, and patrol and monitor throughout the night, as necessary.
A further full treatment is planned on Thursday morning before the second band of snow comes in to try to keep roads as clear as possible and traffic moving. The snow is expected to turn to sleet and rain during Thursday and continue into Friday with temperatures staying near freezing.
The conditions forecast mean that all of the council's resources will need to be dedicated to gritting the priority routes.
Other roads which have not been treated could be treacherous and people are being asked to consider whether their journey is really necessary before setting out.
County Councillor Rupert Swarbrick, cabinet member for highways and transport, said: "We're as well prepared as we can be to keep Lancashire's roads moving as we're hit by this wintry weather over the next couple of days, however conditions could be difficult at times particularly on Thursday morning as the snow and ice could affect people's morning journeys.
"We'll be gritting the main routes which make up around a third of the approximately 4,300 miles of roads in Lancashire, and our focus has to be to keep these roads moving. No council has the resources to grit and clear snow on every road.
"Our highways teams will be doing their best to keep the main routes passable, but there is a limit to the effect that gritting the roads with salt will have if we get some periods of heavier snow. The salt helps to prevent moisture on the road from freezing but it won't make snow and ice instantly disappear.
"Any snow should not last long as the forecast is for it to turn to sleet and ice throughout Thursday, but I would ask people to look at the conditions and the forecast and consider whether their journey is necessary."
Lancashire County Council has a fleet of 45 frontline gritters which can treat the approximately 1,500 miles of the county council's priority road network within around four hours, but may take longer in severe weather.
People who live on or near a gritting route are asked to park considerately and leave room for the gritters to get past, as poor parking often causes problems and can lead to routes not being fully treated.
You can find out more about gritting in Lancashire, including which roads are gritted, and what you can do to prepare at lancashire.gov.uk/winter. You can also get the latest gritting updates and winter weather advice by searching #LancsWinter on Twitter.