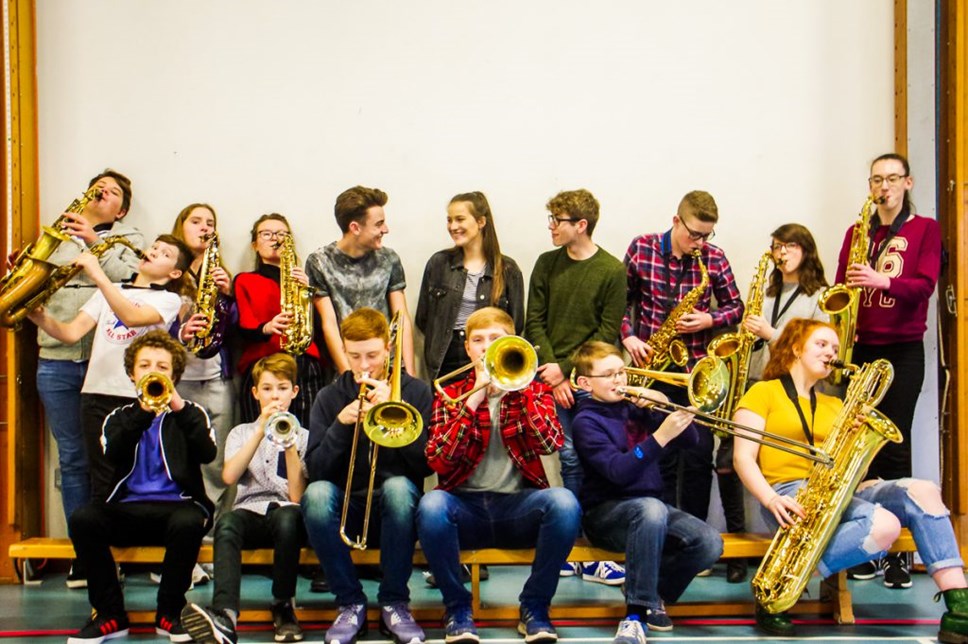 New mobile hub could be music to young people's ears
Budding young musicians are set for 'a major' boost, with plans for a new mobile music hub being unveiled.
A mobile music hub would give young people from disadvantaged communities and pupils with special educational needs and disabilities the opportunity to develop their musical skills.
The hub would be a great space for teaching and performances, give young people the chance to try out a range of musical instruments and provide an interactive space for projects.
It would also stage performances and help promote Lancashire County Council's music service at festivals and other events.
A suitable vehicle has been identified and the council's cabinet will consider whether to purchase it when it meets on Thursday 3 March.
County Councillor Alan Vincent, deputy leader and cabinet member for resources, HR and property, said: "The Covid-19 pandemic has made it very difficult for many young people to get involved with music over the last couple of years.

"Our music service has done a tremendous job offering online tuition and ensemble opportunities throughout lockdown, but people have still struggled to come together to rehearse or perform in bands and orchestras, making it difficult to take their musical skills to the next level.

"We want to inspire young people to re-ignite their passion for music or start learning a musical instrument and the mobile hub would be a key part of this."
County Councillor Peter Buckley, cabinet member for community and cultural services, said: "Encouraging young people to get involved with music and other cultural activities is absolutely crucial.

"Music brings young people together, supports their education and gives them new hobbies and interests. It's not only a vital part of their academic achievement, it's vital for their mental wellbeing too.

"A mobile music hub is a unique and innovative idea. It fits in with our priorities of caring for vulnerable people and contributing to the Government's levelling up programme to spread opportunity more equally across the county.

"We have found a vehicle that we think would be suitable and cabinet will consider purchasing it at its next meeting."
For more information, read agenda item 6 of the cabinet report at https://council.lancashire.gov.uk/ieListDocuments.aspx?CId=122&MId=11268