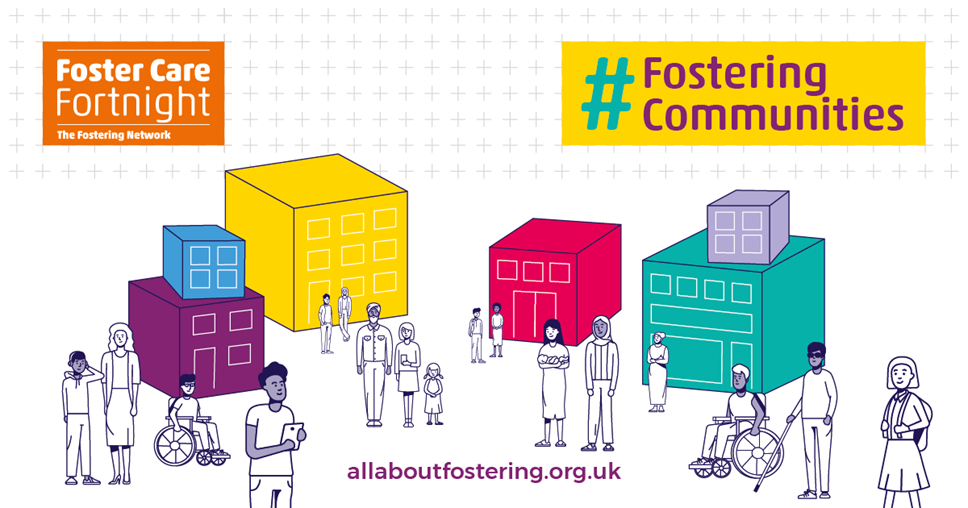 People of Lancashire urged to look at the benefits of becoming a foster carer
The benefits of becoming a foster carer and the support available to help change children's lives are being highlighted by Lancashire County Council as part of a national campaign.
The county council is supporting Foster Care Fortnight™, the UK's biggest foster care awareness raising campaign, delivered by leading fostering charity, The Fostering Network.
Running from 9 May until 22 May, this year's theme is 'fostering communities', with the campaign shining a light on the many ways people across the fostering community support each other.
There are many benefits of helping a child in your local area or community develop and grow into a happy, healthy young person.
We also pay expenses on top of the foster carer allowance, for things like mileage, equipment and clothing. Many agency foster carers are expected to cover all the costs of fostering out of this allowance.
From 1 April 2022, the financial allowances paid by Lancashire County Council to support our foster carers were increased thanks to an investment of £3m.
Rachael is an experienced carer and is encouraging others to consider fostering.
She said: "I love being a foster carer, welcoming children into my home and for them to become part of the family.
"It's a privilege to help them feel safe, secure and stable and to see them develop and achieve. Yes, its life changing and can be hard – but I love it. It's so rewarding.
"My family and I are able to make a difference to their lives, but also each child makes such a difference to ours. They add to and enrich our lives.
"I would wholeheartedly recommend fostering."
Like many other foster carers across Lancashire, Rachael has been involved with our fostering communities project, which provides local peer support to small groups of foster carers.
This helps you, your family and your fostered children make links within the wider fostering network so that your support network is strengthened. The communities are organised by some of our highly experienced foster carers, who are overseen by staff from our fostering service.
The fostering communities project is part of a comprehensive package of support and training we offer to our foster carers. This package of support is available 24/7 to help foster carers, including their own social worker, an experienced foster carer buddy and a dedicated helpline staffed by experienced social workers.
No formal experience or qualifications are needed to be a foster carer, all you need is a spare room available or plans to have one soon and a desire to make a difference to a local child's life.
To be considered as a foster carer, you need to be over 21, and living in or close to Lancashire. We welcome applications from all parts of our diverse Lancashire community. Whatever your race, gender, if you are LGBTQ+, faith, age, living arrangements and employment status – we want to hear from you.
County Councillor Cosima Towneley, Lancashire County Council's Cabinet Member for Children and Families, said: "Fostering a child or young person literally changes lives. There is no greater reward than that.
"We are always looking for new foster carers and we have lots of support and training available to help you along your journey.
"Caring for vulnerable children is one of our highest priorities, we always find it harder to place older children and teenagers, sibling groups and children with additional needs, so we are particularly looking for people who could consider fostering these children.
"Thank you to all our amazing and dedicated foster carers for helping to change the lives of children in Lancashire."
There are a number of fostering events happening over the fortnight where anyone interested can drop in and chat to our carers or our team about fostering, and an online information event is being held on Tuesday 17 May from 6-8pm.
For more information about becoming a foster carer, the events and the support available, visit: www.lancashire.gov.uk/fostering/