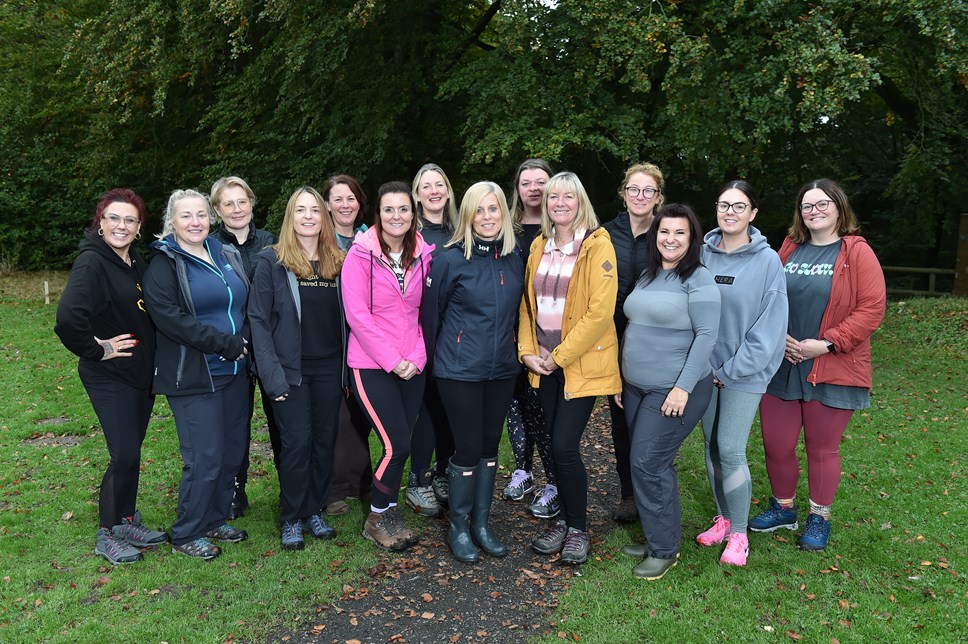 Places available for Two Zero's 'mind-blowing' Women Scaling Up programme
Female business leaders in Lancashire are being invited to take part in a Lancashire County Council backed support programme following a successful first phase.
Two Zero's Women Scaling Up programme began in September 2022 following a Lancashire County Council report, Growing Women, Growing Lancashire, which analysed the need for improved business support for women in business in the county.
It is currently helping 13 Lancashire-based female business owners and leaders to take their business and leadership skills to new levels through a combination of coaching, mentoring and group learning.
The programme was oversubscribed due to strong demand from female business leaders across the county, and Two Zero has now launched a second cohort of the programme for 12 new applicants.
Two Zero is a business support service for scaleup business leaders in Lancashire. Led by Lancashire County Council, its mission is to help Lancashire's scaleup leaders learn, grow their business 20% and create jobs.
Women Scaling Up is two thirds funded by Lancashire County Council through its Two Zero scaleup support service. The programme is delivered by Role, a Lancashire business growth consultancy with decades of female specific business support experience.
Role's founder Wendy Bowers, an experienced business leader and specialist in women's enterprise, leads the delivery of the programme with Katy Mason, an experienced corporate executive coach and business consultant.
Wendy said: "There is a real demand for business support which supports female business leaders through the unique challenges they face, both in Lancashire and across the UK.
"I'm delighted that Lancashire County Council is again providing targeted support to help address these challenges. Through the Women Scaling Up programme, participants receive a full year of tailored support, including mentoring from female International CEOs and directors who understand, first hand, the challenges women still face when advancing their businesses and careers.
"Our first programme filled incredibly quickly and I would urge everyone who is interested to register via the Two Zero website as soon as possible to avoid disappointment."
Lisa Sourbutts, founder of CUBE HR at Women Scaling Up outdoor event with the first cohort
Women Scaling Up is designed to provide Lancashire female entrepreneurs with tools, coaching, experience and knowledge, helping them to build high-performing partnerships, understand their own resilience, develop their business strategy and prepare their business for 20 per cent year-on-year growth.
Businesses currently taking part in the first Women Scaling Up programme include Katie Whitehead, founder of Divine Days CIC, based in Skelmersdale.
She said: "I have found the Women Scaling Up programme to be mind-blowing. It is hard work and challenging but the calibre of the programme leaders, our mentors and their approach to our learning is something that I have not experienced before. This is a high quality relevant and purposeful programme run at an excellent level."
Ilkay Gregory, operations director at Hallis Hudson, a Preston-based trade supplier of soft furnishings and workroom products, is also participating in the current Women Scaling Up programme.
She added: "Being part of the programme has provided me with a platform where I can share the challenges I face and benefit from the experience and wisdom of other female business leaders which I find most beneficial."
Through the Women Scaling Up programme, female entrepreneurs will receive an initial 12 months of support, which will include boardroom masterclasses on key aspects of scaleup, executive coaching, a residential mindset and resilience retreat at Whalley Abbey, as well as an outdoor activity day to set challenging goals and build leadership skills.
Each participant is also matched with a mentor for one-to-one confidential mentoring. Representing their industries at the highest level, the mentors include global officers, directors and CEOs from top level organisations and senior chairs from government organisations.
The programme's total cost is £3,000. £2,000 of this is funded by Lancashire County Council with businesses asked to contribute the remaining £1,000. It is open to Lancashire business with a team of six or more employees, associates or sub-contractors. Business should be able to demonstrate growth and ambition to scale.
Businesses can find out more and apply via the Two Zero website: https://www.twozerolancs.com/programmes/women-scaling-up-2023
*This news release was originally published by Freshfield PR on behalf of Two Zero
Notes to editors
All media enquiries please contact:
Joel Durkin, joel@freshfield.com, Jacqueline Ballard Jacqueline@freshfield.com, or Simon Turner, simon@freshfield.com, Freshfield PR
Notes to editors:
Two Zero is a business support service for scaleup business leaders in Lancashire. Led by Lancashire County Council, its mission is to help Lancashire's scaleup leaders learn, grow their business 20% and create jobs.
According to the ScaleUp Institute's ScaleUp Annual Review 2021, scaleups employed 3.2 million people in 2019, generating a total turnover of £1.1 trillion for the UK economy.
For more information about the programme and eligibility criteria, businesses should visit: twozerolancs.com.