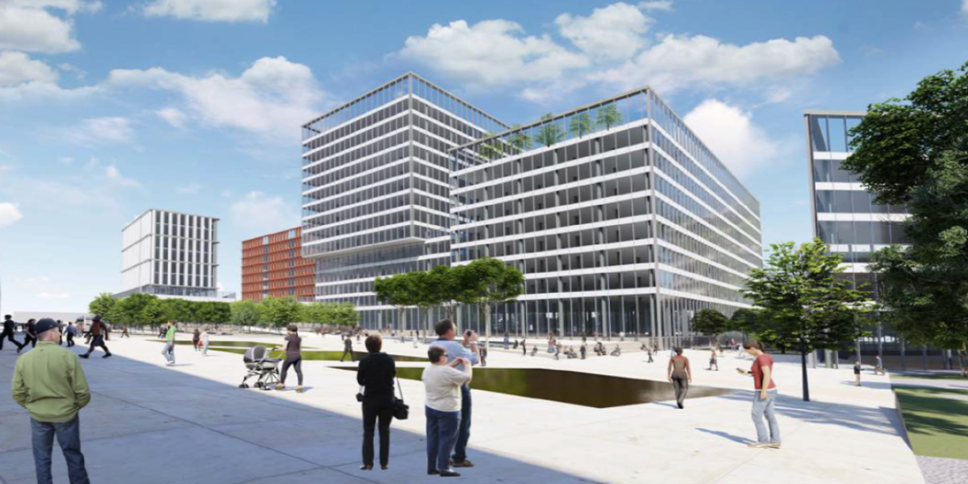 Rail HQ bid news won't change Preston Station Quarter redevelopment focus
Lancashire has missed out on being shortlisted in the national competition to host the Great British Railway Headquarters that received over 40 bids from interested towns and cities.
But Lancashire County Council's Cabinet member for economic development and growth says that the announcement won't derail their regeneration aims for the station quarter in Preston.
County Councillor Aidy Riggott, Cabinet member for economic development and growth, said: "We think that we submitted a strong bid to bring the Great British Railways Headquarters to Preston, with the aim of bringing jobs, investment and other benefits to Lancashire.
"While we didn't progress to the next stage, we will continue to work hard to showcase the many opportunities the county has to offer to government departments and private sector investors.
"The work we did in preparing this bid will also help us considerably in the development of our plans for the Station Quarter, and we look forward to bringing these exciting plans forward in the near future."
The government competition asked councils to submit an expression of interest. The Preston bid was led by the county council.
The rail bid was connected to work currently taking place on an ambitious draft framework, which will guide the regeneration and redevelopment of the area around the railway station in Preston city centre.
The Preston Station Quarter Regeneration Framework will help landowners and developers by providing a more joined-up guide to future development.
The framework is being jointly created with Preston City Council and the University of Central Lancashire (UCLan), working with key stakeholders and major landowners in this part of the city.
It sets out a blueprint for how this area of the city could be developed in future to bring jobs and growth. The aim is to bring offices and new commercial and educational opportunities, as well as new housing.