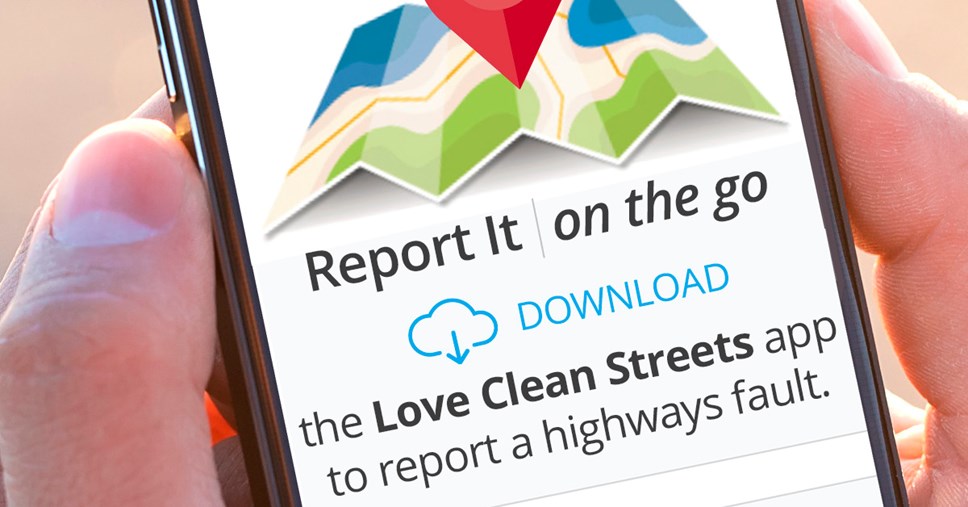 Report highways faults on the go with Lancashire's 'Love Clean Streets' app
An app that allows residents to report highways issues on the go has been expanded to the reporting of a wider range of faults.
Since then, we have worked hard to add all remaining highways categories so that a more comprehensive list of issues can be reported via the app.
Residents can also add photos when they make their report on the app, which helps our inspectors triage the work and can lead to work being completed faster.
Between April and August, a total of 1,640 reports were made on the app. Of those, 65.31% included photographs, which is much higher than any other reporting method.
Residents who report an issue are strongly encouraged to submit a photograph as this can help speed up completion of any necessary work.
With the introduction of more categories, we're expecting more customers to use this as the preferred method to report highways issues to us.
The app is free to download. Simply search for 'Love Clean Streets' on the App store or Google Play Store on your mobile phone or tablet.
If you make a report, you will be able to track its progress with the app.
Cllr Charlie Edwards, Lancashire County Council's cabinet member for highways and transport, said: "We know that highways issues are among the highest priorities for our residents.
"Our staff work round the clock to address issues with our vast network, and this app makes it much easier for our teams to identify and prioritise work that needs doing.
"The app now features a far more robust array of categories so I would strongly encourage residents to download it and use it to help keep our highways in top shape."
Information about the app and how you download it can be found here: https://www.lancashire.gov.uk/roads-parking-and-travel/report-it/report-it-on-the-go/