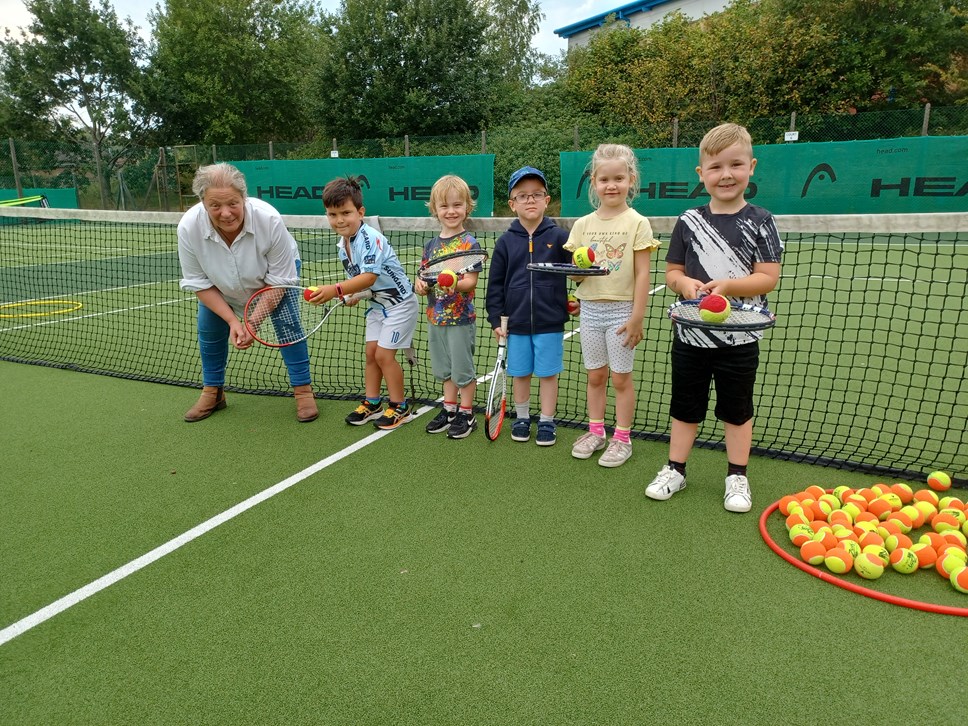 Summer HAF programme serving healthy dose of fun for Lancashire children
Families in Lancashire still have time to book a place for their child on one of the many holiday activities and food (HAF) programmes running across the county.
The HAF programme provides four hours of activities a day, including a meal, over four days per week, for children in England who are eligible for free school meals.
Funding for the programme, which was rolled out in England in 2021, has been provided to Lancashire County Council from the Department for Education (DfE).
Over Easter, 7,599 children and young people enjoyed HAF provision in Lancashire, an increase of more than 1,000 from Christmas 2021. For the summer holidays, we have built our capacity to ensure we can offer places to more children than ever.
Activities are delivered through established community groups and youth organisations.
On Monday, County Councillor Cosima Towneley, Lancashire County Council's cabinet member for children and families, visited Burnley Tennis Club, which is into week three of its HAF programme.
Cllr Towneley said: "It was wonderful visiting Burnley Tennis Club and see how engaged the children were with the enriching programme that has been put on for them.
"School holidays can be a really difficult time for some families, which is why this kind of provision is such a big lifeline to so many people. The programme ensures children get a nutritious meal and stay active during the holidays and takes the pressure off families who need the help.
"In Lancashire, we've been working with partners to build on our HAF programme to make sure our offer is the very best it can be and to ensure we can support as many families as we can."
For the summer programme, the county council is working with a wide range of partners, including district councils, to develop new opportunities and build on existing activity programmes.
StreetGames, which harnesses the power of sport to create positive change in the lives of disadvantaged young people, is a key partner that supports HAF delivery in Lancashire.
Neil Bardsley, from StreetGames, said: "The unique partnership work in Lancashire is ensuring that we are able to focus on the continued development of the HAF programme.
"The joined-up approach between Lancashire County Council, StreetGames and the various district councils has produced a system that promotes continuous improvement, with a focus on gaining the widest possible impact from the HAF programme."
For more information about our summer 2022 programme, including how to book a place for your child, visit: https://www.lancashire.gov.uk/children-education-families/school-holiday-activities/