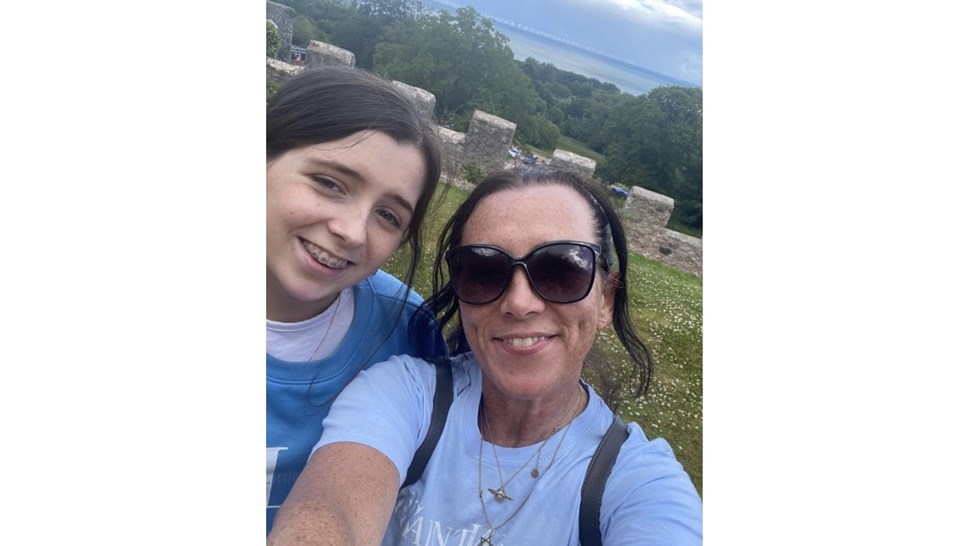 Talented actress and foster sister urges others to take up 'rewarding' vocation
A talented young actress who has been a foster sister for 'as long as she can remember' is urging others to consider taking up this 'rewarding and deeply important' career.
Charlotte Brierley, 17, who is known as Charleigh, was just five years old when her mum Nicola became a foster carer for Lancashire County Council.
Charleigh, who starred in Emmerdale as 'Young Chastity Dingle' as well as children's TV show Class Dismissed, and a guest spot on Coronation Street, has shared the highlights of being part of the 'close-knit' fostering community ahead of Foster Care Fortnight, which runs from Monday, May 15 to Sunday, May 28.
The theme for this year is 'fostering communities', celebrating the strength, dedication, passion and commitment of foster families and highlighting the need for more foster carers in Lancashire.
Lancashire County Council's foster carers are part of a unique fostering family with a support network and regular events and activities to get involved in. The council is always looking for more foster carers who can look after local children, especially brothers and sisters, older children or those with additional needs.
All potential foster carers need is a spare room, to be over 21 years old and a desire to provide a safe, stable, and caring home for a child. There are a range of benefits and extra incentives for all Lancashire County Council foster carers.
Charleigh said: "As long as I can remember, I have always been part of a foster family, I have never known anything else! Me and the foster children always looked after each other and me and my mum have kept in touch with all of them! They were such a big part of my life growing up and it's such a lovely thing to do as a family. Each person is so different and they all taught me something special and unique when I was growing up.
"I feel part of the really close-knit wider fostering community and by keeping in touch with my foster brothers and sisters, I have been able to enjoy my own wider family as well.
"Fostering is so, so rewarding and when a child goes to their forever home you can see how they have gone from one point in their lives and onto their forever family. To have been part of that process is so special and that is the most important part for me.
"I can definitely see myself returning to fostering down the line when I have my own family, as it is so rewarding and you can make such a huge difference."
County Councillor Cosima Towneley, Cabinet Member for Children and Families said: "In Lancashire, we are passionate about making sure that the lives of our foster families are happy, fulfilled and supported.
"This year's theme is community and that is something we do everything in our power to ensure that everyone feels a part of. We want our carers to be supported by ourselves and within the wider community. There is nothing that our foster children can not achieve with the help of their foster families and the support of Lancashire County Council.
"To echo what Charleigh said, the benefits and rewards are not just to the child or children being fostered. They are universal, and add an extra dynamic into hearts and homes. If you have ever thought about fostering, find out more from our friendly team."
Lancashire County Council's Fostering Communities project provides local peer support to small groups of foster carers. Foster carers involved in fostering communities benefit from one-to-one support from other carers, social gatherings and informal babysitting that is provided.
The council also have a fostering mentoring scheme where foster carers are paired with an experienced foster carer mentor from the later stages of their foster carer assessment and during their first year of fostering.
Lancashire County Council's fostering service will be out and about with information stalls around the county during the fortnight. To find out more about becoming a foster carer, or know someone who might, or to find out more about the events, go to our fostering website.
Notes to editors
Notes to editors: Charleigh is available for interviews.