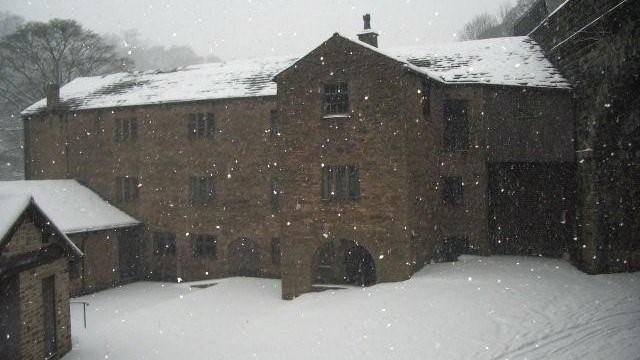 Join the festivities at Helmshore Mills and Queen Street Mill Christmas fairs
It's beginning to look a lot like Christmas at Helmshore Mills and Queen Street Mill, as they prepare to welcome visitors for their festive fairs.
The popular annual Friends Christmas Fair returns to Helmshore this year and takes place at Helmshore Mills Textile Museum in Rossendale on Saturday 26 November, from 11am to 4pm.
More than 40 stall holders will be at the fair, selling everything from hand crochet and knitted gifts to artisan chocolates and expertly carved wooden presents.
Young ones will get the chance to meet Father Christmas in his grotto and say hello to Disney princesses. A balloon artist and face painter will also be on hand.
Incredible food and drink will be available from some of our favourite local vendors, while there will be entertainment from Helmshore and Haslingden Brass Band, and our local children's choir.
Queen Street Mill in Burnley will also be holding a Community Christmas Fair on Friday 2 December, from 12pm to 4pm. This new venture will see local artists and artisans showcasing their fantastic work for this unique fair.
They will be joined by members of the Great War Society who will be chatting to visitors about their incredible collection of WW1 objects. The group will also be giving a 'Dressing a Tommy' demonstration at 1pm to show what the soldiers wore during the war and why.
The Mill's café will also be serving festive treats including mince pies and mulled wine.
County Councillor Peter Buckley, cabinet member for community and cultural services, said: "The Christmas fairs at Helmshore Mills in Rossendale and Queen Street Mill in Burnley are a great way to support local artists and artisans, as well as the perfect opportunity to see these historic sites up close."
"We've made sure there's something for the whole family to enjoy, so I would encourage everyone to come along and join us in the festivities."
Queen Street Mill and Helmshore Mills are currently available for group bookings and school visits. Both sites are due to fully reopen at the end of March 2023.
For more information about upcoming events, visit: events.lancashire.gov.uk