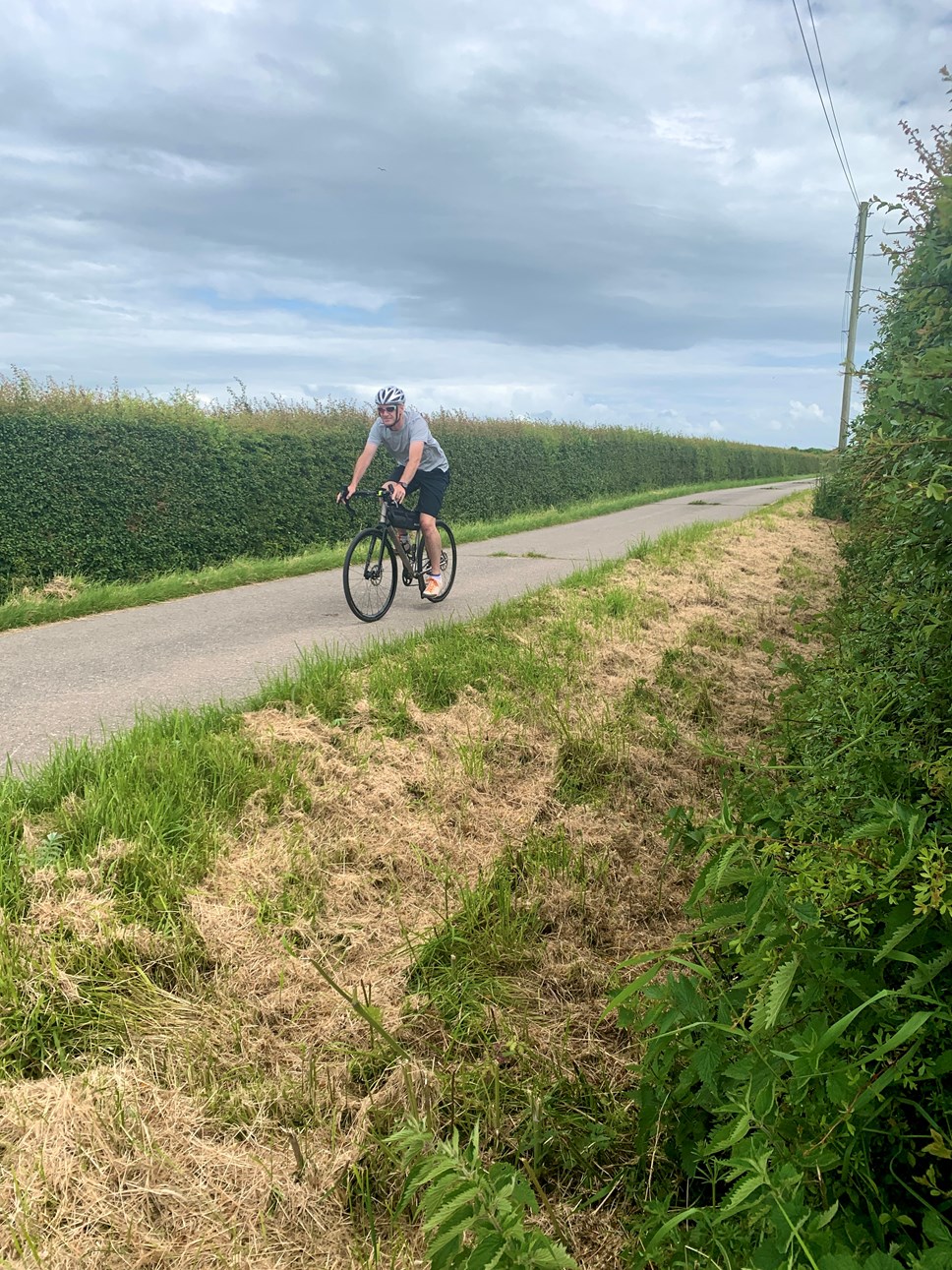 Clean Air Day message for Lancashire residents
People across Lancashire are being encouraged to swap car journeys for walking and cycling on Clean Air Day.
Clean Air Day, which takes place on Thursday 16 June, is the UK's biggest air pollution campaign.
Every year, air pollution causes up to 36,000 deaths across Britain. Clean Air Day aims to raise awareness of this issue and encourage people and organisations to take action to improve air quality.
This national campaign is being supported locally by Lancashire County Council.
Many short journeys are made by car and Dr Sakthi Karunanithi, Director of Public Health, Lancashire County Council, is encouraging people to make the switch to walking and cycling for these short trips: "Lots of us use our cars to travel short distances. Petrol and diesel powered vehicles produce chemicals which can damage our health when we breathe them in.
"To help keep the air around us clean, I would like to encourage all of us on Clean Air Day to think about the short journeys we make in our cars and to try walking or cycling them instead.
"As well as improving air quality, cycling and walking short distances can also be calming for us, it can give us space and time to think, talk to others and take a short time out of our busy days.
"If you enjoy it, try it again on other days too!"
John Sleightholme, who works for Lancashire County Council, switched to cycling for his commute to County Hall.
John lives in Poulton-le-Fylde and makes the 18-mile journey to and from work on his road bike: "I'm lucky that I can avoid main roads for a significant part of my commute and for me, cycling through the country fresh air gives me time and space to prepare for the day ahead or to unwind and leave work behind at the end of the day.
"It's also nice to say hello or chat to people on the way, something you miss when isolated in your car.
"It's a great way to build exercise into my day. Like many employers, we have secure places to keep your bike and showers, making it much more convenient.
"I think people should use Clean Air Day as an opportunity to try walking or cycling to the shops, to work or for other journeys."
Handy hints on switching to walking or cycling are available on Lancashire County Council's active travel webpage.
For more information about the Clean Air Day campaign, visit the Action for Clean Air website.