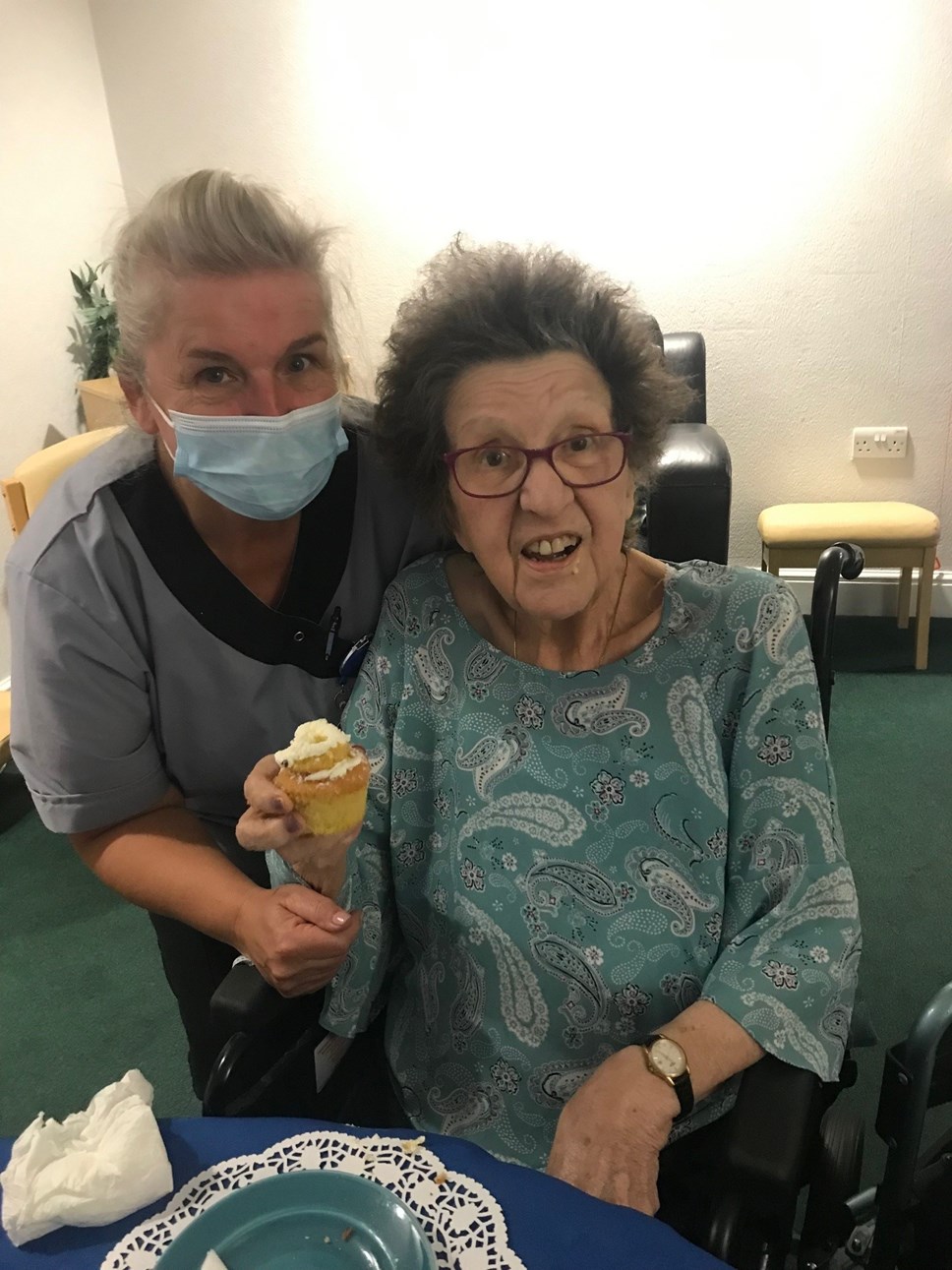 Lancashire celebrates Care Home Open Week
Lancashire's care homes will be transformed into a sea of music, colour and family fun as they welcome the community to mark Care Home Open Week.
This national campaign runs from Monday 27 June to Sunday 3 July and is being supported by Lancashire County Council, which is running a range of activities at its homes.
There will be a musical extravaganza, including everything from sensational singing at Dolphinlee in Lancaster and Karaoke at Lady Elsie Finney House in Preston, to a special performance at Bowgreave Rise, Garstang by children from the Little Duckling Nursery.
Other activities include a cheese and wine afternoon at Woodlands, Clayton-le-Moors, family bingo at Favordale in Colne and a fun day at Milbanke in Kirkham.
Care Home Open Week aims to connect communities with their local care home by encouraging people to join in with activities throughout the week.
As well as showcasing the services on offer, the campaign also promotes career opportunities in the care sector.
County Councillor Graham Gooch, cabinet member for adult social care, said: "Our care homes do a tremendous job delivering social care to people who need support right at the heart of local communities.
"We pass care homes every day on our way to work, college or the shops, but often we don't give much consideration to the people who live and work in them.
"We're running plenty of events for the whole family as a way for people to find out about these homes, the residents who live there and the staff who support them. So come along and join in the fun.
"There are also lots of jobs on offer in our care homes and if a career in care interests you, take a look at the vacancies advertised on our website and social media accounts, or contact your local care home to find out more."
Meadowfield House in Preston is hosting a 1950s tea party for family and friends on Wednesday 30 June.
Victoria Regan, registered manager at the home, said: "Here at Meadowfield we all share a personal commitment to provide outstanding care.
"The Care Home Open Week is an opportunity for us to promote and celebrate the good work we deliver.
"We haven't been able to celebrate this event for a couple of years due to Covid.
"However, our residents wanted us to host a 1950s themed celebration on 30 June for all to attend, as taking care of people and their families is truly a labour of love."
Care Home Open Week is being run by Championing Social Care. For more information about the campaign, visit the Championing Social Care Website.
For information about working in social care, visit the county council's careers in adult social care webpage.
To view the latest jobs on offer, including posts at care homes, visit the county council's vacancies page.
Notes to editors
A full list of events taking place for Care Home Open Week is as follows:
Bowgreave Rise Home for Older People, Garstang Lancashire

27/06/22 14.00 Singer Colin Davis

28/06/22 10.15 Visit from the Little Duckling Nursery. Singing for residents.

28/06/22 14.00 Memory Café

Games and singing together.

29/06/22 14.00 Hannah playing Piano for residents.

30/06/22 14.00 St Thomas's Church, Communion

01/07/22 14.00 Bingo with Paula

Dolphinlee Home for Older People, Lancaster, Lancashire

27/06/22 - We have a singer called Jeff coming in at 11:00 and at 14:00 we will be having an afternoon tea.

30/06/22- 10:30 onwards we are having a coffee morning.

02/07/22- 14:00 onwards we are having a summer fair. Families have been invited by email and over the phone.

Favordale Home for Older People, Colne, Lancashire

30/06/22 - 2:00PM Family invited to join with Bingo session.

Meadowfield House, Preston, Lancashire

30/06/22 - 2.00PM 1950s themed tea party with family friends and volunteers. This will involve afternoon tea and fizz.

We are also encouraging staff to wear 1950s themed clothing and fancy dress.

Woodlands Home for Older People, Clayton Le Moors, Lancashire

29/06/2022 – Entertainer booked.

01/07/2022 - A cheese and wine afternoon with a raffle and cake stall

Milbanke Home for Older People, Kirkham, Lancashire

28/06/2022 – Opening its doors to family, friend and the community for light refreshment; non-alcoholic drinks, cakes, ice cream and good conversation

Lady Elsie Finney House, Cottam, Lancashire

28/06/2022 - Karaoke, we are considering streaming this for family.

29/06/2022- Bingo.

30/06/2022- LEFH Bake off.

01/07/2022- Afternoon tea in the garden with family and friends.

02/07/2022- Entertainer singer coming in.

03/07/2022- Raffle draw.
Journalists who would like to arrange media opportunities at any of the Lancashire County Council homes taking part in Care Home Open week should contact the media team to arrange.
Please contact the team using the email address provided with this news release.