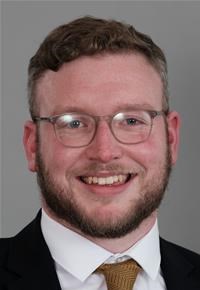 New rating highlights progress on walking and cycling
Lancashire County Council has made a strong start in making it easier for more people to choose cycling and walking for regular journeys according to a new rating system.
Active Travel England has said the council has "strong local leadership, with clear plans that form the basis of an emerging network with a few elements already in place."
It means that Lancashire is well-placed to get more funding for walking and cycling improvements as future awards will be partly based on councils' performance ratings.
Active Travel England is the government agency responsible for making walking, wheeling and cycling the preferred choice for everyone to make short journeys in England, and has assessed the capability of all councils on a five-point scale from 0 to 4.
Lancashire County Council has been rated 2, showing the council is in a good position to build on its record of delivering a number of major infrastructure improvements across the county in recent years.
County Councillor Scott Smith, lead member for highways and active travel, said: "We have ambitious targets to increase the number of people regularly cycling and walking in Lancashire and were awarded £1.1m by Active Travel England in January.
"Our performance rating will be partly used to decide how much more we receive in future, so this assessment published in the last week is a welcome indication that we have made a strong start."
The council is currently developing proposals for seven Local Cycling and Walking Infrastructure Plans covering all parts of the county, which will join up the gaps in our existing network of footpaths and cycle routes and provide safe, direct and convenient routes.
County Councillor Smith added: "Our officers are currently working hard on the plans which will lay the ground for the improvements to roads and paths, and behaviour-change campaigns, which we'll be carrying out in the future to help make active travel part of everyone's everyday lives.
"Creating the opportunity for more people to choose active travel for regular short journeys has the potential to have a hugely positive impact on our mental and physical health, reduce congestion, and help us and our environment by ensuring better air quality."
Lancashire County Council will be seeking people's views on the Local Cycling and Walking Infrastructure Plans (LCWIPs) in the summer.
You can find out more about active travel in Lancashire at www.lancashire.gov.uk/activetravel.
Notes to editors
You can find out more about Active Travel England's ratings for local authorities here https://www.gov.uk/government/publications/local-authority-active-travel-capability-ratings/local-authority-active-travel-capability-ratings-accessible-version