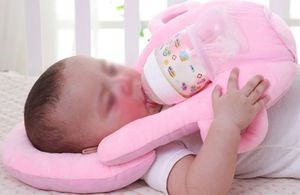 Parents warned of 'dangerous' infant self-feeding pillows in urgent safety announcement
Parents in Lancashire are being warned not to use dangerous baby feeding pillows being sold online - as there is a 'high risk' of infants choking, overheating or developing pneumonia.
The government's Office for Product Safety and Standards has issued an urgent 'safety alert' and warned that "this category of products will always be dangerous due to their design and intended use and can never be made safe.
"Consumers should immediately stop using these products and dispose of them safely," the warning added.
The warning comes after months of behind-the-scenes work to have this product pulled from sale by Lancashire County Council's Trading Standards team.
Trading Standards reported the issue to the Office for Product Safety and Standards (OPSS), the national product safety regulator, as a 'nationally significant, novel or contentious' issue and had the product pulled from retailers including Amazon and Wish.
Consultant paediatrician Dr Nicola Bamford said that the pillow product, which keeps the bottle's teat lodged in the baby's mouth, could be fatal – and reinforced the message that 'any sort of prop feeding is dangerous' as well as 'neglectful.'
She said: "These products pose a high risk of choking, aspiration pneumonia and overheating in babies. All of these put the baby at an increased risk of death, which is the worst possible outcome.
"Prop feeding is also neglectful of a baby's emotional needs as it encourages feeding without parental support. Any sort of prop feeding is considered dangerous for your baby.
"Never use a prop for the bottle or leave your baby alone with a bottle as there is a risk they might choke. If you own this product, dispose of it immediately."
Cllr Michael Green, cabinet member for health and wellbeing, welcomed the announcement.
He said: "I urge people to share this message far and wide as parents across Lancashire could have bought these without realising how dangerous they could be.
"I'd like to thank our team for all of their hard work and I am glad that it has been recognised by the government as a product that people need to dispose of.
"Please put your child's safety first and ensure no new parents that you know have bought one of these."