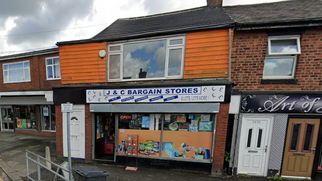 Fines for illegal sale of e-cigarette to 13-year-old in sting operation
A thirteen-year-old was illegally sold an e-cigarette by staff at a Leyland store during a sting operation by Lancashire County Council's Trading Standards Team.
E-cigarettes, commonly known as vapes, contain nicotine, and can only be sold to over-18s.
Trading Standards officers sent the teenager into J&C Bargain Stores, on Leyland Road in August last year to see if they would sell her an e-cigarette. She was served without staff challenging her to prove how old she was.
A few weeks later, officers carried out an inspection at the shop which resulted in the seizure of more than 300 vapes, all of which were incorrectly labelled or had tanks containing more than the maximum permitted 2ml of nicotine liquid.
Magistrates heard that the assistant who made the sale, Ian Whittle, 30, confessed that he had made a mistake by not asking the underage buyer to provide proof of age such as a passport or driving licence. Azeem Patel, 32, the owner of the shop, admitted that he was responsible for the actions of his employees.
The court was told that Azeem Patel has previous convictions for selling a vape to a 14-year-old boy in February 2022 and for selling improperly labelled tobacco products between 2016 and 2019.
Both men were ordered to pay fines and costs: owner Azeem Patel of £1,328; and employee Ian Whittle of £496.61.
Magistrates also ordered the forfeiture and destruction of 302 offending e-cigarettes.
Nicholas McNamara, prosecutor for Trading Standards said: "We are stepping up checks on shops suspected of selling illicit and unregulated vapes and doubling down on shops who are prepared to sell these highly addictive products to children."