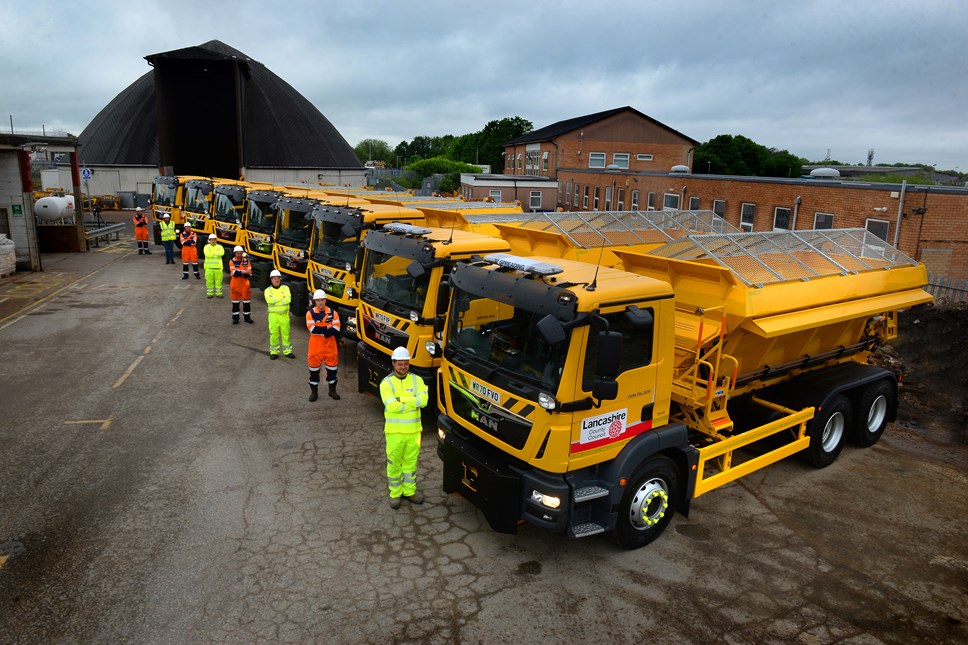 Stay warm and safe on the roads this winter
Lancashire County Council is asking people to make sure they're ready for winter, and to keep a check on vulnerable members of their community, as the first cold snap of the season arrives.
A spell of low temperatures is forecast for at least the next week, with overnight frosts and the possibility of some wintry showers.
The county council's gritting teams have already treated the roads a number of times this winter, and are well-prepared for any sustained severe weather with around 22,000 tonnes of salt in stock.
People are also being reminded that all libraries in Lancashire have been designated as warm and welcome spaces where people can find a warm drink, a space to sit, free computers and Wi-Fi, charging points for digital equipment, events and activities and help from staff to find further information about what support is available.
County Councillor Rupert Swarbrick, Lancashire County Council cabinet member for highways and transport, said: "Our highways teams are expecting to be busy over the coming days with the freezing overnight temperatures forecast, and I'd ask everyone to make sure they're ready to cope if we do get any sustained severe weather over the coming months.
"This first real cold spell is a good reminder to all of us to make sure that we're prepared – whether that's checking your vehicle by stocking up on screen wash and de-icer, or buying salt from a DIY store to treat any paths around your home.
"Our highways teams will be busy gritting the main routes whenever a freeze is forecast, but please remember that we don't treat every road, and that even roads which have been gritted can remain icy so it's important to be alert to the conditions and drive carefully."
Lancashire County Council has a fleet of 45 frontline gritters which can treat the 2,500km of the county council's priority road network within around four hours, but may take longer in severe weather. There are also 2,600 grit bins and salt piles throughout the county which have been restocked in the lead-up to winter to help add traction where needed.
People who live on or near a gritting route are asked to park considerately and leave room for the gritters to get past, as poor parking often causes problems and can lead to routes not being fully treated.
County Councillor Michael Green, cabinet member for health and wellbeing, added: "Please also keep a check on any friends, relatives and neighbours who may be more vulnerable during cold weather.
"When it's cold and icy some people find it more difficult to get out for essential tasks such as doing their food shopping or picking up a prescription, and may even find it difficult to keep warm.
"Keeping warm is vital to staying well, and help and advice is available for anyone who needs it. Please help to spread the word that people can come to any of our libraries to feel warm and welcome, and speak to our staff who can signpost to further support."
The county council has established a warm spaces charter to provide residents with a clear understanding of what they can always expect when they enter a warm space in Lancashire, and is working with voluntary, community, and faith organisations, and parish and town councils to set up more warm spaces across Lancashire.
You can find out more about warm spaces at lancashire.gov.uk/costofliving. You can find out more about gritting in Lancashire, including which roads are gritted, and what you can do to prepare at lancashire.gov.uk/winter. You can also get the latest gritting updates and winter weather advice by searching #LancsWinter on Twitter.