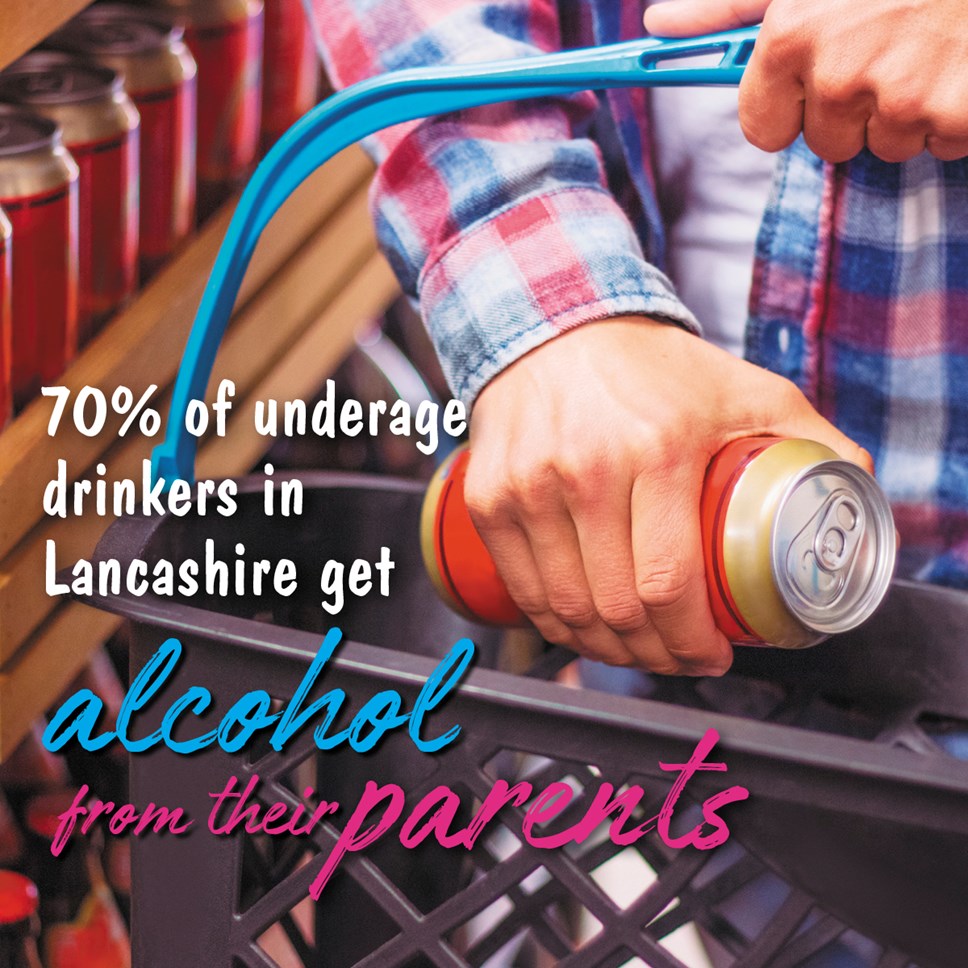 Underage drinking summer holiday campaign launches
A summer holiday campaign to spread the message that an alcohol-free childhood is safest and best has now launched.
The latest 'Where's the Harm?' campaign, run by Lancashire County Council's trading standards team, uses social media to target teens and parents with messages about underage drinking.
The campaign also includes a new webpage, featuring a video encouraging parents not to buy alcohol for young people aged under 18 and a programme of digital advertisements.
'Where's the Harm?' reinforces the advice given by Britain's chief medical officer, that staying alcohol-free is the safest and best option for young people up to the age of 18.
The campaign aims to discourage underage drinking at a time where the problem can escalate during the summer holidays and when exam results are published.
It first ran last Christmas and scooped a national Community Alcohol Partnership award at the Houses of Parliament in June.
County Councillor Michael Green, cabinet member for health and wellbeing, said: "Schools break-up for the summer this week and the temptation to drink increases as young people are out and about with their friends.
"It's also a time when families are on holiday and parents may be considering letting teenage children have a drink for the first time.
"Drinking at a young age, and particularly heavy or regular drinking, can result in physical or mental health problems and impair brain development.
"It puts children at risk of alcohol-related accident and injury. It's also associated with missing or falling behind at school, violence, anti-social behaviour, and unsafe sexual behaviour, so it's important that we do all we can to ensure children don't drink.
"Please take a look at our underage drinking page on our website and follow us on Twitter and Facebook to find out more."
Sam Beetham, the county council's senior alcohol and tobacco officer, said: "This is an ideal time to have a talk with your teens about alcohol.
"Underage drinking can also put children and young people at increased risk of physical, mental, emotional and social harm.
"We would urge parents not to buy alcohol for anyone aged under 18 and to follow the important national guidelines to ensure children have an alcohol-free childhood.
"We'll be posting on local Youth Zone accounts and advising young people to contact our Talk Zone service for further advice and support."
Parents wanting information about underage drinking can visit the county council's underage drinking advice webpage.
Advice for young people about alcohol and drugs misuse, and details about where to go for support can be found on our Youth Zone webpage.
Underage drinking support for young people is available from the county council's Talk Zone service, which provides confidential advice from 2pm-10pm every day, via phone, text, Webtalk or email
Ring 0800 511111 , text 07786511111, email talkzone@lancashire.gov.uk or via facebook.com/LancashireYZ
Notes to editors
The charity We Are With You provides support for young people with alcohol and substance misuse issues. Call 0808 164 0074 or visit the Facebook page @wearewithyoucharity for more information.
Adults wanting support with alcohol and substance misuse issues can contact Inspire CGL as below